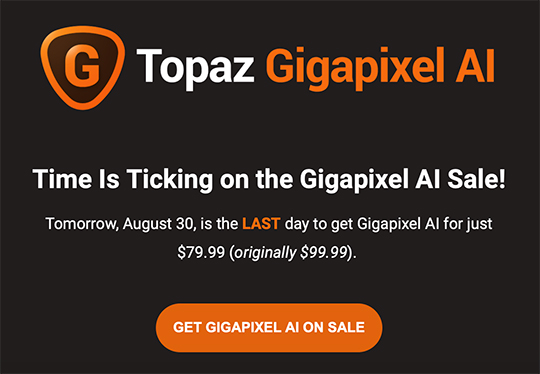 Topaz Labs recently introduced a new automatic face refinement feature in Gigapixel AI and the Topaz Labs Gigapixel AI intro sale will end tomorrow.
If you already own Gigapixel AI, you'll get the latest upgrade for free. If you don't, you can get it on sale for $79.99 (originally $99.99) through August 30:


You can take an extra 15% off the sale price during checkout using the code GIGAPIXEL15.
The Topaz AI Bundle is also on sale: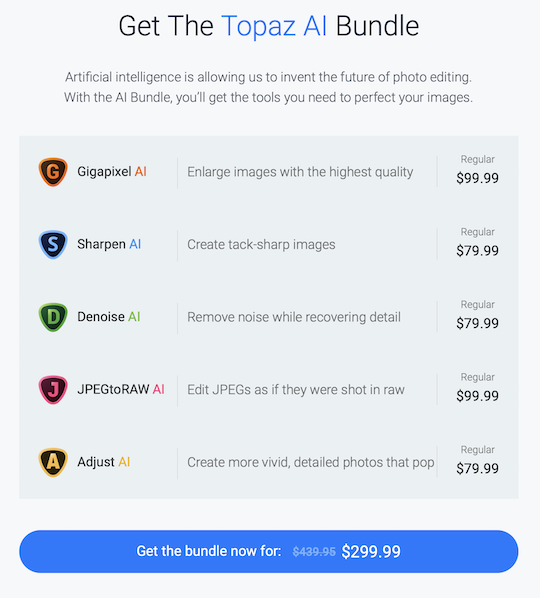 Related videos: