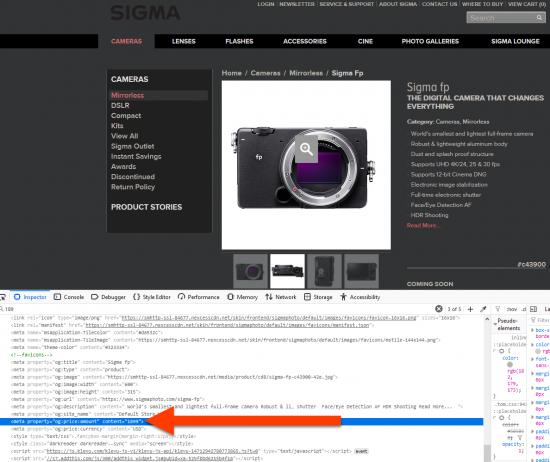 The upcoming Sigma fp mirrorless camera with L-mount could be priced at $1,899 – if you go to the Sigma FP store page, then right-click on "Inspect element" to pull up the Web Dev tools. Hit CTRL + F, enter 1899 and then search – you'll see the price listed in a property tag (see screenshot above).
The Sigma fp camera is expected to be released around October 20th.
The Sigma fp camera specifications can be found here.
The Sigma fp is the world's smallest full-frame interchangeable lens mirrorless camera:
Via Reddit