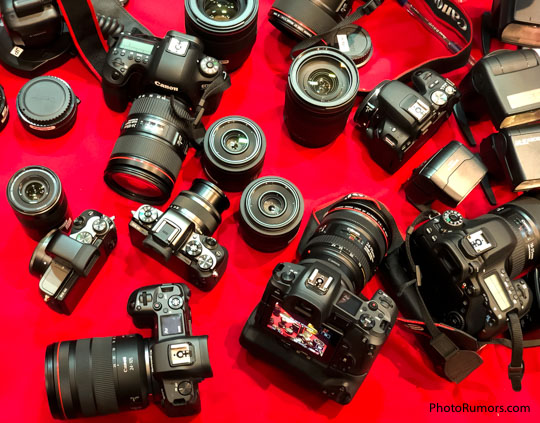 Dpreview published a new interview with Canon executives. Here are some interesting quotes regarding professional DSLR vs. professional mirrorless cameras:
Q: This is the first high-end camera Canon has released since the EOS R. Are your high-end and professional customers asking for a mirrorless solution?

A: Of course some professional photographers are asking for a mirrorless solution. But as of now, we also see a lot of demand from photographers asking for DSLRs, specifically [because of] the benefits of an OVF. So this time around we decided to go for a DSLR. Of course we understand that there are huge benefits to mirrorless, and we implemented, or combined as much of that [technology] as we could into the [EOS-1D X Mark III].

Q: As a camera manufacturer making products for a professional customer, what does a DSLR allow you to provide that a mirrorless camera does not?

A: At this point in time the biggest difference is the finder. The fact that you can see everything in real time, without any layers in the way. That's really big for a lot of professional sports photographers. On the other hand, we do see a lot of the younger generation of professionals favoring EVFs, because what you see is what you get. We understand that there is a demand for that benefit of mirrorless cameras. So what we always do is we strive to make a perfect solution out of these different demands.
At the end of the article, Dpreview's editor said: "It looks like we'll have to wait a little longer before we see an EOS R model aimed at sports and action shooters".
Via Dpreview