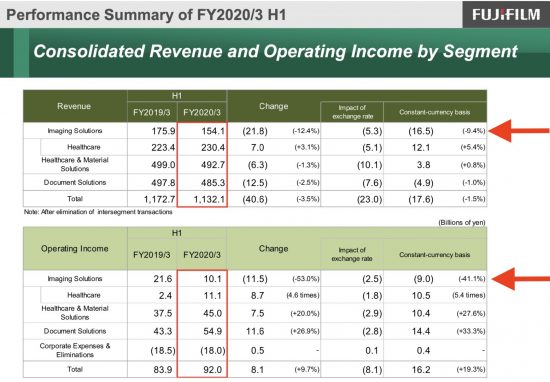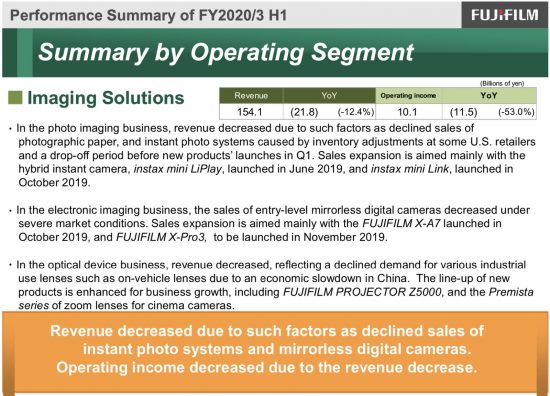 We can now add Fujifilm to the list of camera companies that reported really bad financial results:
In the photo imaging business, revenue decreased due to such factors as declined sales of photographic paper, and instant photo systems caused by inventory adjustments at some U.S. retailers and a drop-off period before new products' launches in Q1. Sales expansion is aimed mainly with the hybrid instant camera, instax mini LiPlay, launched in June 2019, and instax mini Link, launched in October 2019.
In the electronic imaging business, the sales of entry-level mirrorless digital cameras decreased under severe market conditions. Sales expansion is aimed mainly with the FUJIFILM X-A7 launched in October 2019, and FUJIFILM X-Pro3, to be launched in November 2019.
In the optical device business, revenue decreased, reflecting a declined demand for various industrial use lenses such as on-vehicle lenses due to an economic slowdown in China. The line-up of new products is enhanced for business growth, including FUJIFILM PROJECTOR Z5000, and the Premista series of zoom lenses for cinema cameras.
Source: Fujifilm