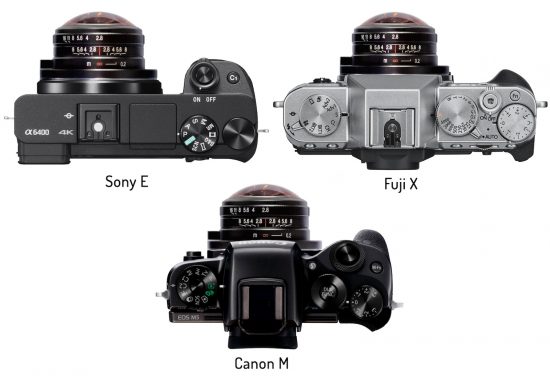 The previously rumored Laowa 4mm f/2.8 fisheye lens for Sony E, Fuji X, and Canon EF-M mounts from Venus Optics is now officially announced. Pre-orders are now open at Adorama and Laowa's website. Additional information: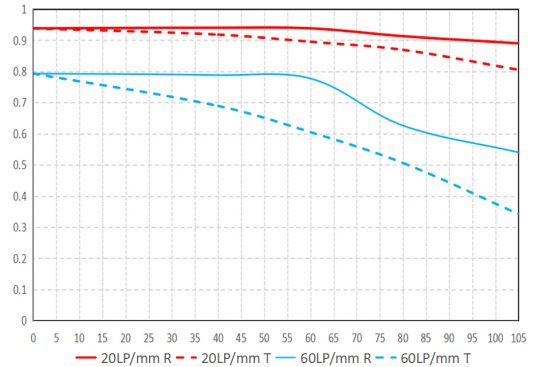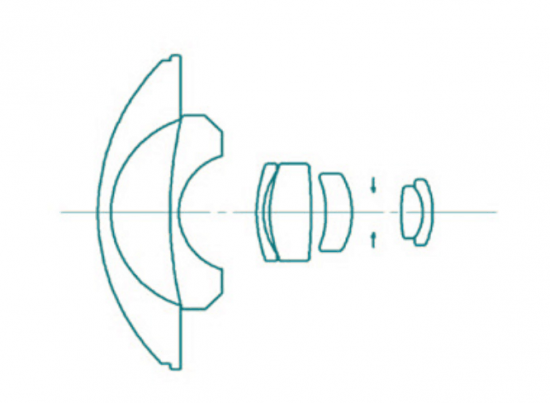 Laowa lenses are also sold at Adorama and B&H. Laowa 4mm f/2.8 Fisheye lens specifications:
Focal Length

 

4mm

 

Max. Aperture

 

f/2.8
Min. Aperture

 

f/16
Angle of View

 

210∞

 

Format Compatibility

 

APS-C

 

Lens Structure

 

7 elements in 6 groups

 

Aperture Blades

 

7
Min. Focusing Distance

 

8cm (3.15")
Max. Magnification

 

1:9

 

Dimensions

 

Φ 25.5 x 45.2mm

 

Weight

 

135 g (4.76 oz)
Mounts

 

Fuji X, Sony E, EOS-M, M43
Press release:
Venus Optics adds Fuji X, Sony E & Canon M options to the Laowa 4mm f/2.8 Circular Fisheye Lens
Anhui China, Aug 7, 2019 – Venus Optics, the camera lenses manufacturer specializes in making unique camera lenses, add new Fuji X, Sony E and Canon M variants to the Laowa 4mm f/2.8 Circular Fisheye Lens.
Laowa 4mm f/2.8 Fisheye lens is an 8mm equivalent fisheye prime specially designed for mirrorless cameras with APS-C and MFT sensors. On the contrary to the Laowa 'Zero-D' wide angle lenses, the new 4mm fisheye lens is designed to create an extremely distorted circular fisheye perspective.
210° angle of view
The lens features an ultra-wide 210° angle of view. Photographers can take advantage of the dramatic field of view to capture more than what your eyes can see. A full 360º panorama can also be done using just 2 images as opposed to shooting 6 or more images with conventional fisheye lenses. This lens is also particularly good for VR photography, shooting virtual tour, skateboard shooting and spherical panorama.
Fast f/2.8 aperture
The ultra-fast f/2.8 aperture makes it an ideal option for astro-photography and shooting in lowlight condition.
Focus as close as 3.14" (8cm) from sensor
Photographers can take advantage of the super close focusing distance to capture some heavily distorted & impactful shots.
Drones friendly
The MFT version of the lens can be mounted on DJI Inspire X5 drones to create some epic 'God's vision' shots.
Outstanding sharpness
Houses with 7 elements in 6 groups, the new 4mm has an outstanding sharpness throughout the frame. Along with the 210º ultra-wide angle, photographers can either 'de-fish' the image in post-processing or crop to transform the image into a rectilinear image.
Super Tiny & Lightweight
The lens is extremely tiny and lightweight. Measuring only 1.77" (45mm) long and weighing 4.7 oz (135g), the lens is so small that can be put into pocket for shooting anywhere, anytime.
Huge Depth of Field
The depth of field of this lens is so deep that no focusing operation is required. Simply park the focus ring at infinity focus and stop down the lens to around f/5.6, everything will be in focus.
Pricing & Availability
The lens is currently available to order from authorized resellers and in Venus Optics official website. It is ready to ship now.
The ex-VAT retail price in US is USD 199/pc. Pricing may vary in different countries.
Additional pictures: