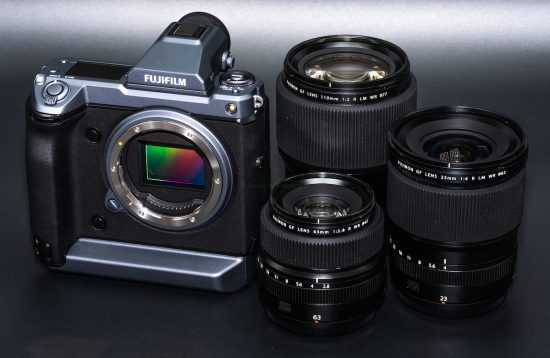 Fujifilm GFX100 medium format camera review: the single-shot HDR machine – a guest post by FujiAddict:
I have been using my GFX100 pretty much exclusively now for two weeks and it is very much like using an X-T2/X-T3, but I still miss the dials. The camera really picks up autofocus performance when shooting outdoors on a sunny day, but it struggles to focus under low light. I haven't tried to tweak it more for low light yet, but the GFX50S focused better in low light with default settings than the GFX100 in my experience. I estimate that the AF performance is between X-T2/X-T3 speed in good light, but in low light, the performance drops to X-Pro1 territory and becomes frustrating.
One of my more interesting days with the GFX100 so far came on the 4th of July when I utilized high-speed shooting to capture fireworks exploding, which lead to over 80gb of photos, but since it was dark out I had to pre-focus. It was also enjoyable taking photos of my kids, but the amount of detail captured concerns me because the camera captures a crazy amount of retina detail even when shooting a full body portrait. In fact, eye movement seems to be the top reason to raise the shutter speed of the GFX100 because it is easy to capture a sharp/detailed photo that only has motion blur in the eyes. IBIS can't solve for eye movement.
If you're a fan of the "medium format" look than you will be happy with the GFX100 most of the time. I find that I get the 3d medium format look more frequently with the GFX100 than I did with the GFX50S, but it is easy to lose the effect through editing. It would be very hard for me to demonstrate what I am talking about on the blog, but editing GFX100 files in Lightroom is an interesting experience because the 3d pop of medium format comes and goes as the sliders are adjusted, so color tonality is playing a very big roll in the GFX100's medium format look in Lightroom.
Some have been very concerned with the computer power needed to edit GFX100 files, but I haven't had trouble with my relatively old high-end computers. I think the single biggest issue for most will be storage because I am currently averaging about 100gb a week shooting 16-bit RAW. If I continue at this pace I will need to add 5.2tb of storage a year to my computer, or really 10.4tb since I only store photos on RAID arrays.
Currently, my preferred storage solution for files is WD Gold Enterprise 12TB drives in a Drobo and my preferred drive for editing is Samsung SSD 860 EVO in a thunderbolt Raid-5 enclosure. I have owned other enclosures in the past, but all had shortcomings when drives or the unit failed. So far in my experience, Drobo has been great about minimizing downtime since I purchased Drobocare and OWC makes great enclosures that perform well for a reasonable price. For my storage needs, I estimate that I will spend about $600 a year on storage just to keep up with the pace I have been shooting at, which I never really had to plan for before because I would just replace drives as they failed with the largest drive available.
A quick note about WD Red drives. Generally speaking, I would recommend WD Red drives over gold drives for nontechnical buyers, most drives are overkill speed wise for use in a Drobo, but if I repurpose the drives in the future I want them to be snappy so I pick Gold over Red. I have always used drives for multiple purposes and I still have some hard drives laying around my house that are almost 30 years old. They were all used for multiple applications before becoming cold storage drives from the drives time period, so I never buy drives that limit their usefulness.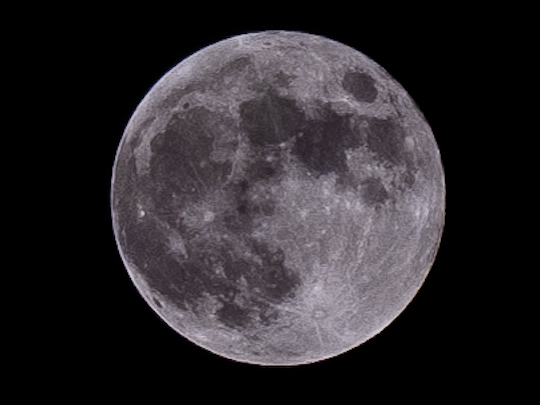 The Fujifilm GFX100 is such a unique camera that it is really not fair to compare it to the new Sony a7RIV that was announced the other day. Yes the new 61MP sensor is impressive and yes it does put the GFX50 line in a difficult position, but it is nothing like the Fujifilm GFX100. To be fair I think the GFX50 line of cameras will have to come down to around the $2-3k price point to remain viable for the majority of photographers when taking into consideration the Sony a7RIV, but I do not think it will take them long to drive the prices down further. The "Medium Format look" can only sell so many cameras before performance concerns start to become a determining factor that Fujifilm will have to address. Maybe we will see a GFX50S Mark II with PDAF soon. Hasselblad is in much worse shape since their affordable line of medium format cameras is now being sandwiched between more affordable cameras that can outperform the X1D with cheaper glass. I have more thoughts on this topic but will save them for a future post.
That all being said I wanted to demonstrate the stupid amount of resolution and detail that the GFX100 can capture. Above is a handheld photo of the full moon taken the other day on the 50th anniversary of the launch of Apollo 11 with the GF110mm(around 90mm) at f/2. I cropped the moon from the capture as tightly as possible ending up with around 400 pixels on the long edge. The amount of detail retained is pretty crazy in my opinion and goes well beyond what a 50-60MP camera can capture. With the GFX100's ability to crop you could take one photo and share hundreds of crops from it without anyone noticing, due to the amount of detail the camera captures.
Source: FujiAddict (1), FujiAddict (2)
---
Fujifilm GFX News, Rumors, and Collaboration
Fujifilm GFX Owners Group
Fujifilm GFX Page
Follow Fujiaddict on Facebook, Twitter, Instagram, and YouTube