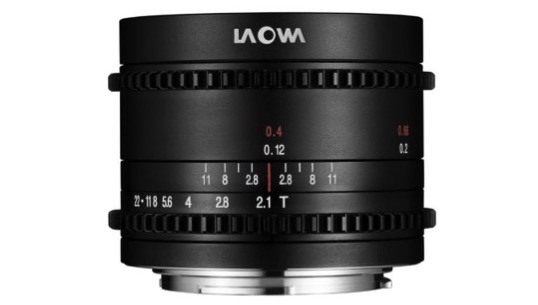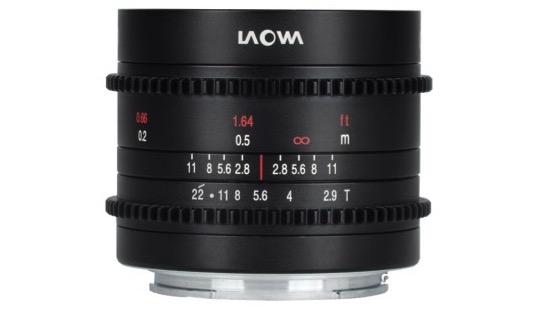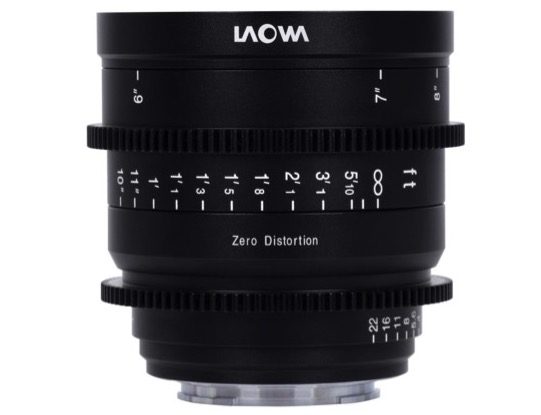 Venus Optics will soon announce three new cinema lenses:
Laowa 7.5mm T2.1 lens for MFT
Laowa 9mm T2.9 APS-C lens for Fujifilm X, Sony E and MFT mounts
Laowa 15mm T2.1 full-frame lens for Sony E-mount
Venus Optics already has two cinema lenses in their lineup.
Additional information on the new cinema lenses: (Google translation):
"The domestic film brand Laofrog 7.5mm T2.1, 9mm T2.9, 15mm T2.1 three movie lenses are officially on sale, of which 7.5mm T2.1 lens is a M4 / 3 lens, 15mm T2.1 lens is available at It is used on Sony E-mount full-frame cameras, while the 9mm T2.9 lens supports E-mount, X-mount and M4 / 3 systems. At present, the old frog 15mm T2.1 lens is priced at 7980 yuan, the 9mm T2.9 is priced at 3980 yuan, and the old frog 7.5mm T2.1 is priced at 3980 yuan.

All three lenses have ultra-wide angles of view, which can be more shocking in creation. The large aperture design can bring greater light flux, which can ensure the purity of the picture in the shooting of specific scenes. In addition, these lenses have excellent close-up ability, which is conducive to the dramatic exaggeration of the picture. And these three lenses all adopt the design of low distortion or even "zero" distortion, which can reduce the correction work in the later period."
Source: Xitek, via FujiAddict
---
Get 15% off Topaz Labs products with code RUMORS15
Get $10 off Skylum Luminar with code NIKONRUMORS
Get 15% off DxO software with code GETDXO15NOW
Get 40% off Rocky Nook books with code NIKONRUMORS
Get 10% off Exposure X5 with promo code NIKONRUMORS
Get 20% off ON1 software with code NIKONRUMORS
Get 35% off Franzis products with code PHOTORUMORS-35
Get 10% off at KEH with code SALE4A
20% off ThinkThank bags | 30% off PeakDesign V1 bags