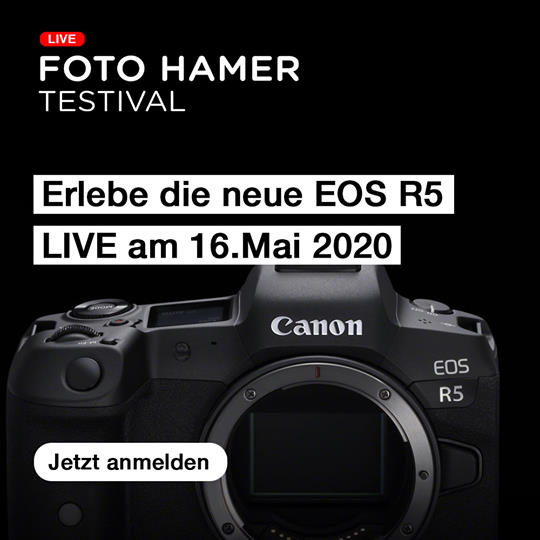 The German retailer Foto Hamer claims that the new Canon EOS R5 mirrorless camera (see the updated specifications) will be presented on May 16th: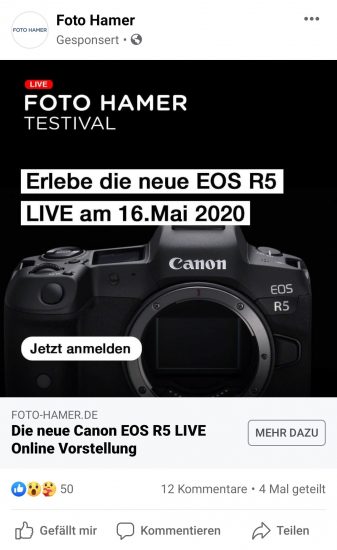 Source: Foto Hamer/Facebook
Update - a reader asked the retailer on Facebook and got this response: "This is NOT the official launch of the Canon EOS R5 by Canon! It is a LIVE workshop with a Canon expert on the Canon R series and in this context he'll present the previously known information on the EOS R5. There will be no demonstration of the camera and, to our knowledge, no information that is not yet known will be published. Nevertheless, the workshop is of course exciting."
---
Check out the latest PhotogDeals on Twitter and Facebook