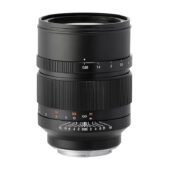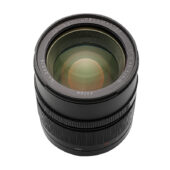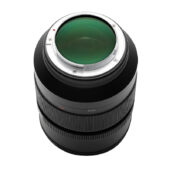 Zhong Yi Optics officially announced the previously reported Mitakon Speedmaster 50mm f/0.95 lens for Canon EF mount:
Canon EF Format
World's only f/0.95 lens for DSLR cameras
Full Frame Compatible
Aperture Range: f/0.95 to f/16
One Extra-Low Dispersion Element
Manual Focus Design
De-Clicked Aperture Ring
Depth of Field and Distance Scales
Eleven-Blade Diaphragm
Price: $799 (in the US Zhong Yi Optics lenses are sold at Adorama, Amazon, eBay, B&H, and Aliexpress)
Press release and sample photos:
ZY Optics releases the Mitakon Speedmaster 50mm f/0.95, specially designed for Canon EF cameras

World's only f/0.95 lens designed for DSLR systems in production

Zhongyi Optics (ZY Optics) have released the new Mitakon Speedmaster 50mm f/0.95 for Canon EF mount cameras. The new 50mm lens has a different optical design from the mirrorless version and it is currently the world's only f/0.95 lens designed for DSLR cameras. Due to the large size of the rear element, the new 50mm f/0.95 lens cannot be made into Nikon version unfortunately.

Offering a natural 50mm perspective along with an ultra-fast f/0.95 maximum aperture, the Mitakon 50mm f/0.95 is a compact prime characterized by its bright f/0.95 aperture to suit working in low-light conditions. It also affords a great degree of control over depth-of-field for isolating subjects from the background and producing selective focus effects.

A carefully-designed 12 elements in 6 groups optics system with 1pc of HRI (High Refractive Index) & 5pcs of UD (Ultra-low dispersion) elements successfully minimizes the chromatic aberrations and delivers exceptional image quality.

An eleven-blade diaphragm helps to produce a softly diffused out-of-focus rendering (bokeh). The enclosure of the lens is made of metal to strengthen its durability. A 82mm filter thread is equipped for mounting screw-in filters easily.

ZY Optics have been releasing f/0.95 lenses for different camera systems. A mirrorless design of 50mm f/0.95 (III) had been released in 2019 and is available in Sony FE, Canon RF & Nikon Z mounts.