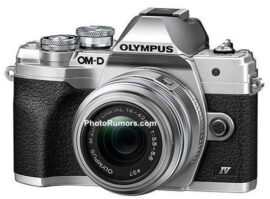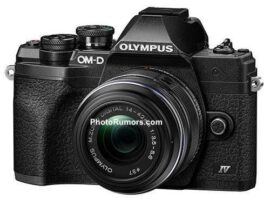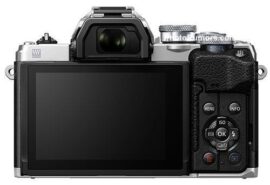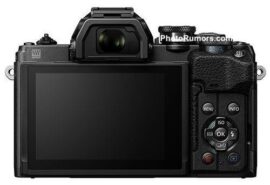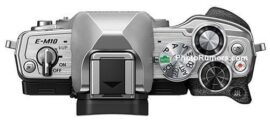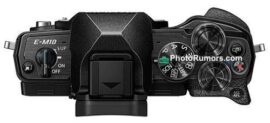 Some additional new information on the upcoming Olympus E-M10 Mark IV camera:
This classic Olympus body design is lighter than ever before and is ideal for portability. The new improved grip of the E-M10 Mark IV offers a secure hold for comfortable control. Owing to its in-body 5-axis image stabilization featuring up to 4.5 shutter speed steps of compensation, the new 20 megapixels Live MOS sensor, and the powerful M.Zuiko lenses, high-quality photos, and videos including night and telephoto shots are guaranteed in all scenarios. The battery can easily be charged in the camera via USB even while on the go.
The OM-D seriesÅf first flip-down LCD monitor makes selfie touch operations easier. It also supports high-angle and low-angle shooting so that photos and videos turn out exactly as you imagine in various settings. The E-M10 Mark IV also features a high-definition electronic viewfinder for mastering shooting in bright outdoor or backlit conditions.
The E-M10 Mark IV is packed with features including around 15 fps high-speed sequential shooting. The improved C-AF precision enables continuous focusing on moving subjects. Face-Priority/Eye Priority AF now also focuses on faces either in profile or downturned. Silent mode, which disables the shutter release and operation sounds, is useful in scenarios where noise is unwanted, such as during recitals and when capturing sleeping childrenÅfs faces.
In auto mode, the Olympus OM-D detects different shooting situations and automatically selects the appropriate settings. The Advanced Photo (AP) mode even allows taking pictures for which previous photographic experience is normally required: multiple exposures, traces of light from stars, or car headlights in Live Composite mode are accomplished in no time at all. And thanks to the 4K video function, beautiful moments can also be extracted as an image in 4k.
With Wi-Fi and Bluetooth built into the camera body, the dedicated smartphone app OI. Share can be used to control the camera remotely as well as to easily and instantly import recorded photos and videos to a smartphone for sharing on social media. Camera instructions and tutorials are available in the app for learning shooting methods and techniques.
The detailed Olympus E-M10 Mark IV camera specifications can be found here:

Expect the Olympus E-M10 Mark IV camera to be announced in the next 2 weeks together with the Olympus M.Zuiko Digital ED 100-400mm f/5.0-6.3 IS lens.