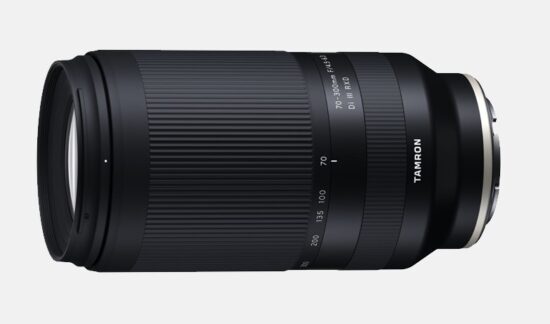 The upcoming Tamron 70-300mm f/4.5-6.3 Di III RXD lens for Sony E-mount leaked on a Russian website. Here are the details:
Dimensions: 77 x 148mm
Diameter is 67 mm
Weight: 545g
Development announcement on August 4th
Release in the fall of 2020.
TAMRON ANNOUNCES DEVELOPMENT OF THE SMALLEST AND LIGHTEST TELEPHOTO LENS FOR SONY E-MOUNT MIRRORLESS FULL-FRAME CAMERAS

Company Tamron announces the development of a compact and lightweight * telephoto lens for full-frame mirrorless camera-mount the Sony E 70-300 mm the F /4.5-6.3 Di III of RXD (Model A 047)

August 4, 2020, Saitama, Japan – Tamron Co., Ltd. (President and CEO: Shiro Ajisaka, Headquarters: Saitama City), a leading manufacturer of optical products for a variety of applications, announces the development of a new telephoto lens for Sony E-mount mirrorless full-frame cameras – 70-300mm f / 4.5 -6.3 Di III RXD (Model A047).

THE PRODUCT'S NAME: Model A047 70-300mm F / 4.5-6.3 Di III RXD (Model A047) For Sony E mount (full frame format)

DATE OF SALES START: Release scheduled for fall 2020

Tamron has released a number of popular telephoto lenses up to 300mm for DSLR cameras, but the new Tamron 70-300mm f / 4.5-6.3 will be the first model designed for full-frame mirrorless cameras. The smallest and lightest * 70-300mm zoom lens (148mm length, 545g weight, 77mm maximum body diameter) delivers exceptional image quality and is designed around the concept of "enjoyable and enjoyable telephoto shooting in all conditions. from the result ".

The moisture-resistant design ensures maximum protection for outdoor shooting, and the filter thread has a 67mm diameter, the same for all models in Tamron's mirrorless full-frame lens series. The lens is compatible with all of Sony's in-camera functions, including Fast Hybrid AF and Eye AF, which provide fantastic capabilities. The Tamron 70-300mm F / 4.5-6.3 is a highly practical lens that makes telephoto shooting easier and more comfortable than ever before. It can be used for a wide variety of photography genres, including landscapes, wildlife, competition and other sporting events, portraits and more.

Key Features:

1. The world's smallest size and lightest weight for a comfortable and enjoyable telephoto experience.
2. Superior optical performance ensures high image quality and effective aberration correction.
3. The AF drive system adopts RXD stepper motor for high speed, high precision and quiet operation.
4. Moisture-resistant design allows for a confident and comfortable shooting experience.

Specifications, appearance, functionality, etc. are subject to change without notice.