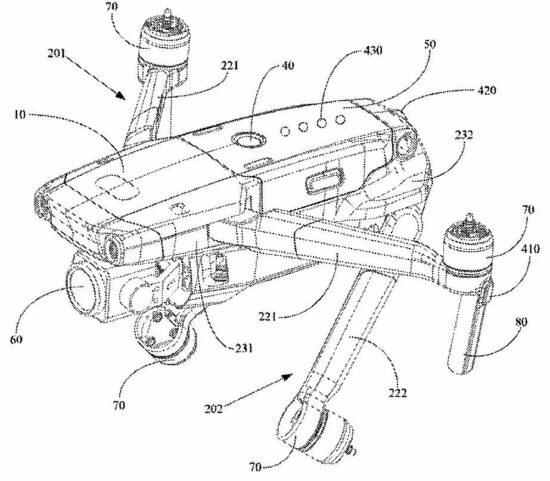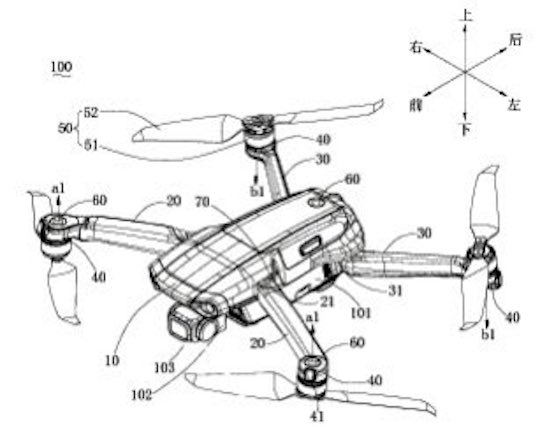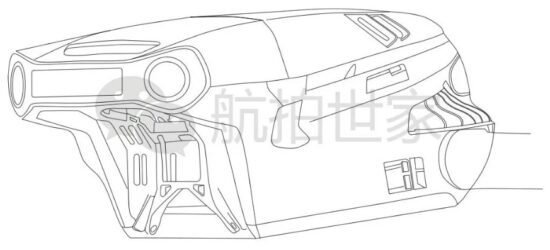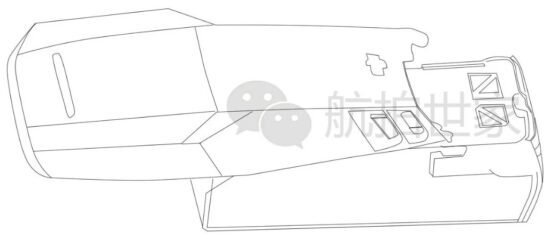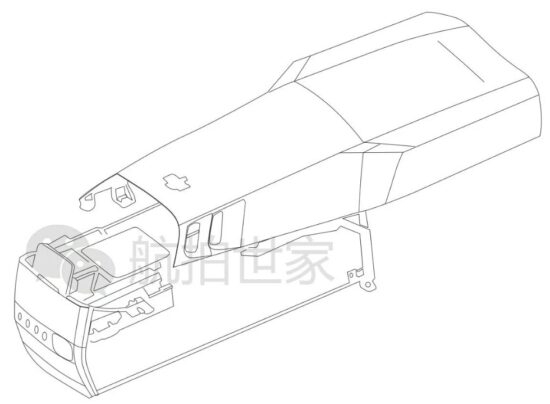 DJI has a new patent for a drone that appears to be a replacement for the current Mavic 2 model (Mavic 3?). The new drone has a new larger camera, updated battery, and new sensor locations:
Camera

Let's start with the camera, taking a look at the camera we can see a boxier design with sharper gimbal arms than found on the Mavic 2. The camera lens has also gotten a new circular shape, hopefully it supports ND filters directly, like the Mavic Air 2 does.

Battery

Looking at the battery, we can see the usual power button with the battery indicator light forming a ring around it. Looking further back we are able to see four dots which appear to be indicator lights for displaying battery power level. The battery also appears to have new indents on either side of the power button.

Sensors

One of the first things I noticed when looking at this image, is the position of the upward-facing obstacle avoidance sensor (Item 10). This would obviously protect the drone from colliding with something above it. There is what appears to be a rear sensor seen in Item 420.
Via Dronedj