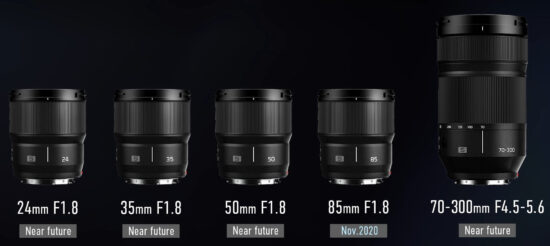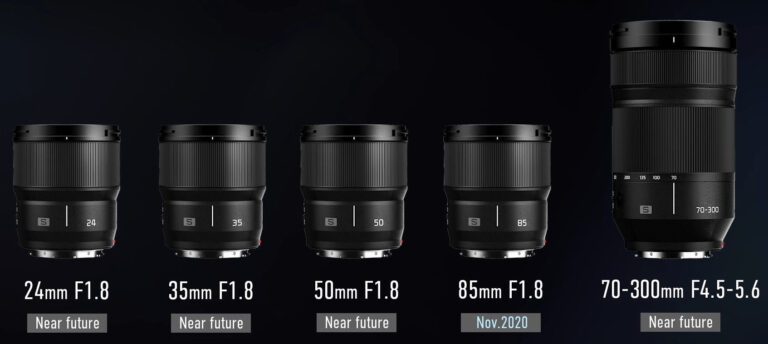 In addition to the new Lumix S5 full-frame mirrorless camera (Adorama, B&H), Panasonic announced also five new L-mount lenses (four f/1.8 primes and a telephoto zoom):
Panasonic Lumix S 24mm f/1.8
Panasonic Lumix S 35mm f/1.8
Panasonic Lumix S 50mm f/1.8
Panasonic Lumix S 85mm f/1.8 (release date: November 2020)
Panasonic Lumix S 70-300mm f/4.5-5.6
The Panasonic L-mount lens roadmap was also updated – click for a larger view (previous roadmaps can be found here):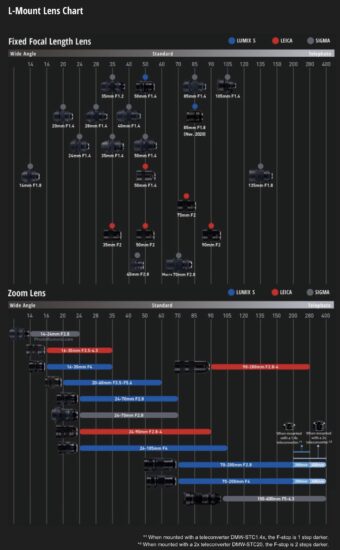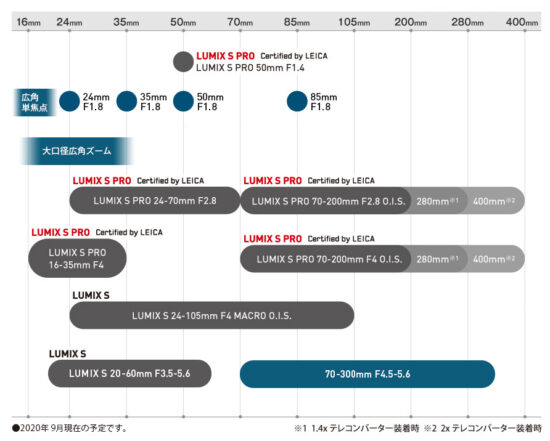 Additional coverage of the new Panasonic S5, including the latest reviews, can be found on L-Forum.com and on the L-Mount Facebook Page and Twitter account. Join also the L-Mount Facebook Group.
If you preorder the S5 at B&H, you will get a FREE Sigma 45mm f/2.8 lens with a mail-in rebate.