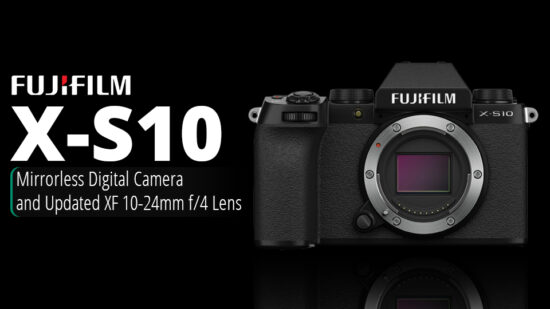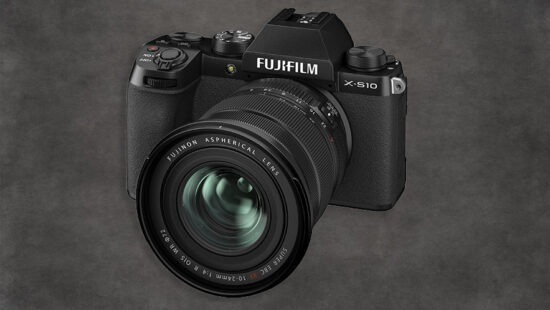 The previously leaked Fujifilm X-S10 mirrorless camera and updated XF 10-24mm f/4 lens are now officially announced. All the released information has already been posted online in the past few weeks. Here is some additional coverage: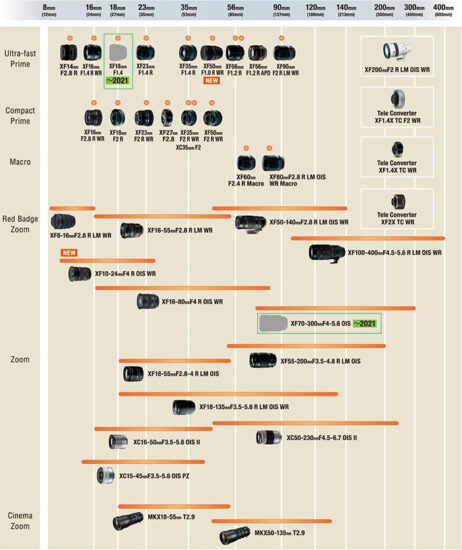 The two newly added lenses to the roadmap are:
Large-diameter wide angle prime lens
This is a new addition to a group of large-diameter prime lenses, popular for their exceptional descriptive performance with the ability to produce beautiful bokeh. Its highly versatile 18mm focal length (equivalent to 27mm in the 35mm format) and large maximum aperture of F1.4 make it a perfect choice for snapshots and landscape photography.
Telephoto zoom lens
This is a compact telephoto zoom lens, made possible with the compact and lightweight "X Mount" system*. It offers the focal length range of 70 – 300mm (equivalent to 105 – 450mm in the 35mm format) and maximum aperture of F4 – 5.6. Also equipped with the image stabilization function, the lens produces premium image quality in a wide range of photographic situations.
Today, Fujifilm announced the launch of the ultra-wide angle zoom "FUJINON Lens XF10-24mmF4 R OIS WR." The versatile product lineup, complimented with the two new lenses added to the roadmap, will meet various needs in a diverse range of shooting situations and styles.