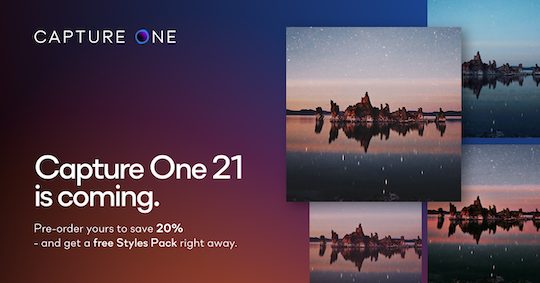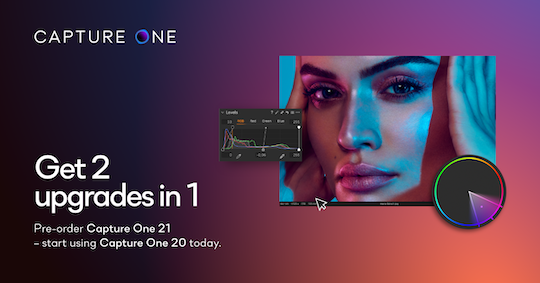 Capture One Pro 21 is now available for pre-order for existing customers. Several different upgrade/purchase options are available depending on the version owned (you will need to login to your account in order to upgrade):
Users on version 12 or older who upgrade to Capture One 20 will get the next version Capture One 21 included in their purchase.
Capture One 20 users can pre-order the next version 21 at a 20% discounted price and as a bonus get a free Sample Styles pack (use code PREORDER2020 for the 20% off – available only for current Capture One 20 users)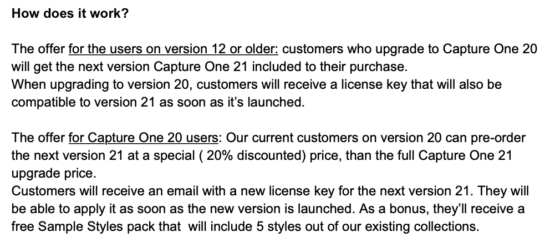 Capture One did not provide any information on the new features in version 21. Stay tuned for that. The 20% off coupon will be available only on pre-orders, once version 21 is released, the coupon will no longer be valid.
Via NikonRumors