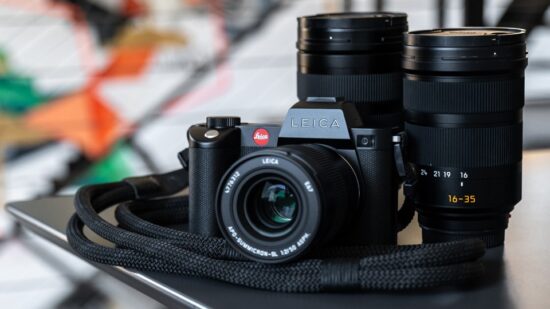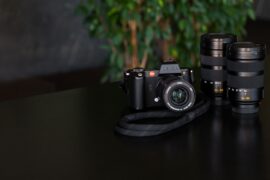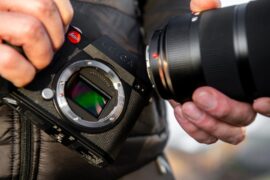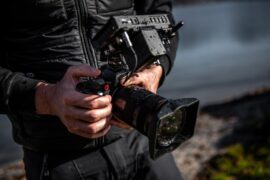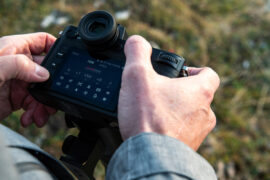 The previously rumored Leica SL2-S mirrorless camera with a 24MP sensor is now officially announced. The US price is $4895 or $1,100 less than the SL2 model. Here are the main Leica SL2-S features:
New 24MP CMOS-BSI full-frame sensor
25 fps electronical shutter (DNG), 9 fps mechanical shutter
4GB internal buffer memory
Up to ISO 100,000
Multishot Mode with up to 96MP
Video recording with 4K at 30p 10bit 4:2:2 / C4k at 30p10bit 4:2:2 (internal) & up to 4K at 60p 10bit 4:2:2 / C4k at 60p 10bit 4:2:2 (via HDMI)
Unique Leica L-Log & 2 integrated viewing LUTs (for EVF/LCD monitor or for HDMI viewing monitor)
Endless filming with no 29-minute limit
Full support in Capture One 21 including tethered shooting
Made in Germany: Milled aluminum top cover and bottom plate
5.76 MP EyeRes viewfinder with unique and easy operating diopter adjustment
IP54 protection and guaranteed -10°Celsius minimum operating temperature
Leica SL2-S pre-order links: B&H | Calumet | Park Cameras.
Leica SL2 vs. Leica SL2-S specifications comparison:
Press release and additional coverage available at LeicaRumors.