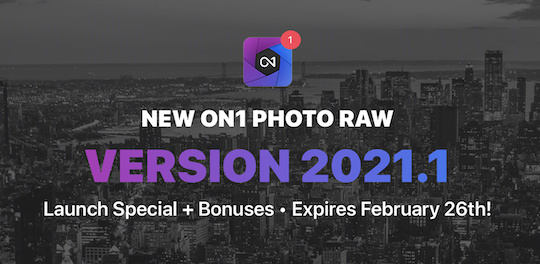 ON1 released Photo RAW 2021.1. This is a free update with new features and enhancements to Portrait AI, added support for .ABR Adobe brush files, slider control improvements, support for new cameras and lenses, and more.


Free 14-day trials are available for all ON1 products (no credit card required):
ON1 Photo RAW 2021
ON1 HDR 2021
ON1 Effects 2021
ON1 Portrait AI 2021
ON1 Resize 2021
What's new in ON1 Photo RAW 2021.1:
Enhanced ON1 Portrait AI — Face detection is now much faster and more accurate. We've also added the ability to brighten up the region around the eyes with a single slider. Improving the shine reduction has also been a priority, and now you can more aggressively bring natural-looking skin color back to the overexposed shiny areas.
Import Adobe Brush Preset Files — Now, you can easily import brushes in the Adobe (.ABR) brush preset file format. Many of the creative brushes available for download or purchase online use this format.
Don't Import Suspected Duplicates — When you use the Import from Device dialog to import/download your photos from a camera, phone, or memory card, Photo RAW keeps track of the photos you have already downloaded and can prevent you from downloading them again, reducing duplicate files.
Improved Localized Date and Number Formats — We have improved support for different local preferences for date, time, and number formats.
Slider Control Improvements — We made improvements to slider controls based on feedback from our users. Now you can double-click on the slider handle (in addition to the slider label) to reset the slider. You can also click and hold on a slider label to temporarily show the slider at the default, usually off. That makes it work like an on/off preview for any slider.
Disable Automatic Adjustments — For RAW Photos, several fail-safe automatic adjustments may be made to improve photo quality. However, these can now be disabled for technical and scientific photography via the preferences.
New Cameras for RAW Support — Nikon Z 6 II, Nikon Z 7 II, Leica SL2-S
New Lens Profiles —Canon EF 80-200mm f/4.5-5.6, Canon EF-M 28mm f/3.5 Macro IS STM, Canon RF70-200mm F2.8 L IS USM, LEICA SUMMILUX 1:1.7/28 ASPH, NIKKOR Z 20mm f/1.8 S, NIKKOR Z 24-200mm f/4-6.3 VR, NIKKOR Z DX 16-50mm f/3.5-6.3 VR, Nikon AF Zoom-Nikkor 28-105mm f/3.5-4.5D IF, Nikon AF-S Nikkor 200-500mm f/5.6E ED VR, Nikon AF-S Nikkor 24mm f/1.8G ED, Sony FE 70-200mm f/2.8 GM OSS, Tamron E 20mm F2.8 F050
New in ON1 Photo RAW for Mobile 2021 (iOS, iPadOS, Android):
Export/Share Original — Save or share the original file to your camera roll, connected device, or files app, including support for raw.
Improved Discoverability for Importing Photos — The import icon has been added to the dock to make it more accessible and discoverable.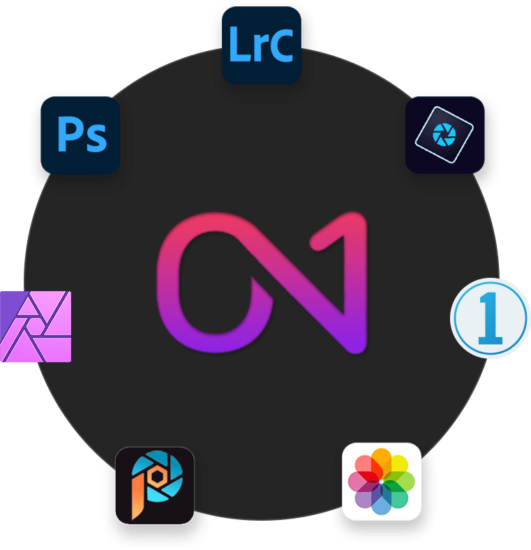 ON1 recently announced four new plugins that now also have Capture One support. This new bundle includes all four ON1 professional plugins; HDR, Effects, Resize, and Portrait AI. Each works as a standalone on Mac or Windows or as a plugin. The ON1 Professional Plugins are available individually for $69.99. The ON1 Professional Plugin Bundle with all four plugin is $99.99.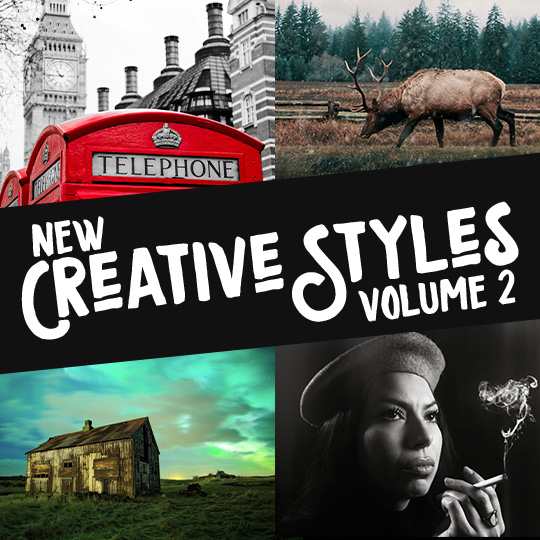 ON1 also released new Creative Styles volume 2 for ON1 Photo RAW.