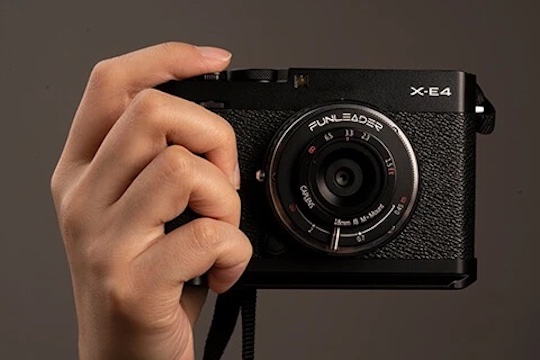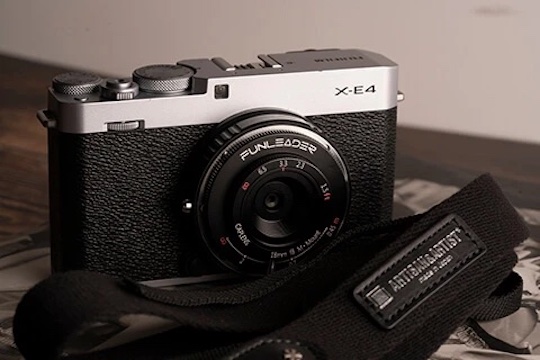 Funleader announced a new and updated version of their Funleader 18mm f/8 cap lens for Leica M-mount (see previous version here). The price is $199 and orders can be placed directly at the official Funleader website with international shipping. Adapters are available for several different mounts:
Additional information on the new lens:
Update: I realized that after I published my post that this lens is only for Leica M-mount. The dropdown on Funleader website is for an extra adapter, not for a different mount selection.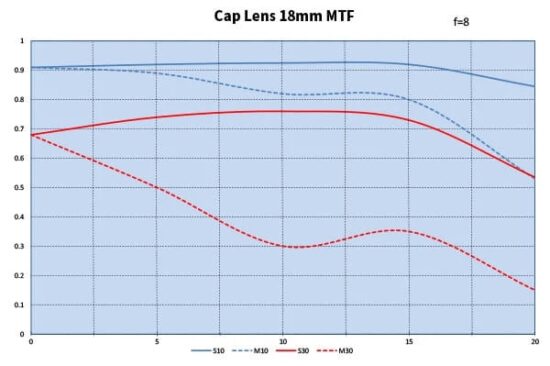 Funleader CAPLENS 18mm F8.0 for M-mount is an updated verison of CAPLENS 18/8 for better user experience in street and landscape photography. Its appearance, touch and operation is perfectly integrated with classic and elegant style of Leica cameras. With the help of the focus stick, you can shoot blindly by estimating focus distance.
Its ultrathin body and ultralight weight makes you fully enjoy photography with no burden. More importantly, it will not scare people. All you need to do is pick up your camera and shoot interesting scenes according to your intuition!
By using our Funleader Leica M lens adapter, you can also use this M-mount CAPLENS on Leica L/ Sony NEX/ Canon EOS R/ Nikon Z/ Fujifilm X Cameras!
FEATURES
Focus Distance: Featuring the focusing dial (120°) to control depth of field, we shortened the minimum focal distance from 2.62ft (0.8m) to 1.48ft (0.45m), which helps to capture smaller details with closer focusing distance.
Full-frame Lens: This type of lens is designed for street and landscape photography holics with full-frame mirrorless cameras. it offers excellent performance, yet is fantastic to handle and quite affordable.
Slim Shape: It doesn't include any electronic components so that it's only 0.55in (14mm) thick and weighs only 40g. The lens barrel is completely made of aluminum alloy, which makes the lens solid and durable. The one-piece structure highlights its slim shape and excellent quality.
Hyperfocal Distance: It features depth of field from 1.48ft (0.45 m) to infinity. Therefore, there is no need to focus and you can get images with enough details as well.
Ultra-wide Angle Lens: The 18mm powerful ultra-wide angle lens gets everything in the picture with enough details and high contrast. When shooting landscapes, architecture or interiors, Funleader CAPLENS 18mm F8.0 for M-mount will enable you to capture it all without cropping out important parts of the scene.
SPECIFICATIONS
Focal length: 18mm
Frame: 35mm Full-frame
Mount: Leica M-mount
Aperture: f/8.0
Field of view: 100°
Closest focusing distance: 1.48ft (0.45m)
Lens construction: 6 elements in 5 groups
Coating: Multi-coated
Body material: Aluminium
Weight: Approx. 40g
Size: 2.01in Ø x 0.55in (51mm Ø × 14mm)
PACKAGE INCLUDES
1 x Funleader CAPLENS 18mm F8.0 for M-mount
1 x Rear Lens Cover
1 x Cylindrical case
1 x Quick Start Guide
FREE WORLDWIDE SHIPPING!
Please allow 2-4 weeks for delivery to the United States, Canada, United Kingdom, Australia, New Zealand and all European Union Countries.
Please allow 2-6 weeks for delivery to the rest of the world.
---
Get a free 14-day trials on all ON1 products (no credit card required)
Get 20% off on all ON1 products with code NIKONRUMORS