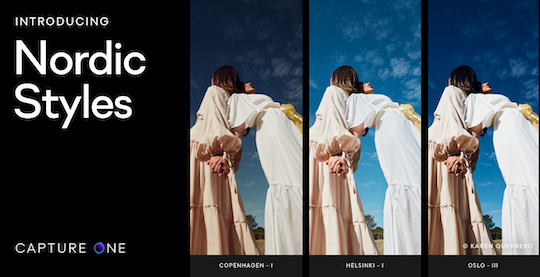 Capture One released two new "Nordic light" style packs inspired by the aesthetics of the far north:
"Get crisp, bright looks for the fresh season with the Nordic Lifestyle Style Pack or add new color-grading possibilities with the Nordic Editorial Style Pack. Each Pack includes two elegant Styles in three contrast variations, so you can find the right fit for any photo."
Additional information:
Nordic Lifestyle Style Pack: Give your photos a modern feel with these two bright, fresh Styles– in three contrast variations to cover all kinds of settings.
Nordic Editorial Style Pack: Explore new color-grading looks with two sophisticated Styles inspired by Scandinavian editorials. Each Style comes in three contrast variations for total versatility.
Some additional information on the latest Capture One updates:
Change how fast you edit photos. Speed Edit lets you work seamlessly without touching a slider on the interface – simply hold down selected hotkeys and scroll, drag or use the arrow keys to make rapid edits. You can even adjust multiple photos at once for the fastest ever batch edit.
Eliminate haze and reduce flatness in your images – all in one slider. The powerful new Dehaze tool automatically adjusts contrast, saturation and other elements in flat photos.
With support for HEIC files (8-bit), you can now edit photos from your Apple devices and more in Capture One.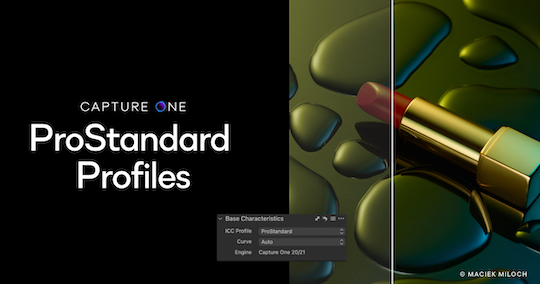 New Capture One ProStandard Profiles
Stay true to real life with the most authentic colors yet. These new camera profiles preserve original colors better than ever, protecting hues from changes caused by contrast. A game changer for portrait and product photography – and any image that relies on authentic color.
Raise the bar on editing with innovative Style Brushes that let you paint on local adjustments directly – without having to create a Layer and specify the adjustments manually.