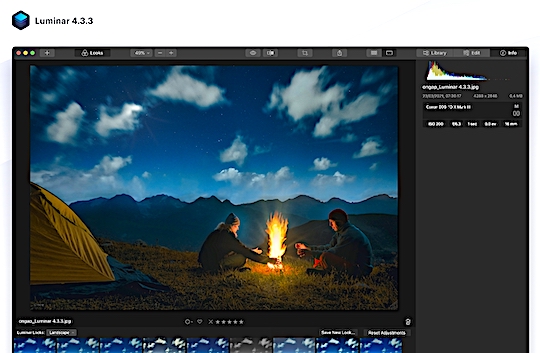 Skylum released Luminar update version 4.3.3 with the following changes:
New cameras. Luminar 4 now supports new cameras as well as lossy compressed CR3 files and lossy compressed RAF files. Try Luminar 4 with your latest cameras, including the Canon EOS R5, EOS R6, EOS 850D, and EOS-1D X Mark III (lossy compressed files), Fujifilm X-S10, Leica M10-R, S3, and SL2-S, and even more. The full list of supported cameras can be found here.
Bug fixes. Thanks to your valuable feedback we've caught and fixed 8 major bugs on macOS and 5 major bugs on Windows that could lead to crashes or unexpected results.
To update on macOS, click on Luminar 4 in the top menu bar and choose Check for updates. On Windows, click Help > Check for updates.
You can get $10 off Skylum Luminar with code PHOTORUMORS (more info on the latest Luminar AI update 2 is available here).