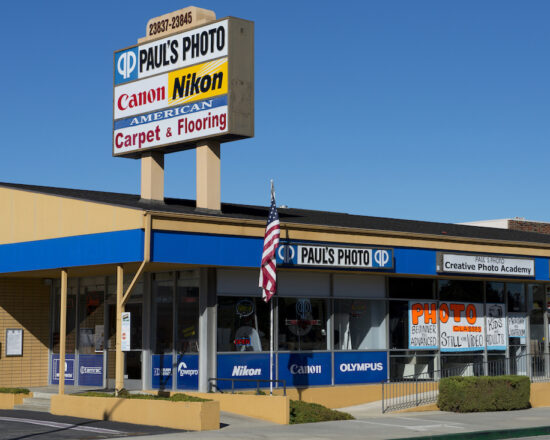 Please welcome our latest sponsor Paul's Photo located in Torrance, California. They sell many of the brands I cover here on the blog (click for larger view):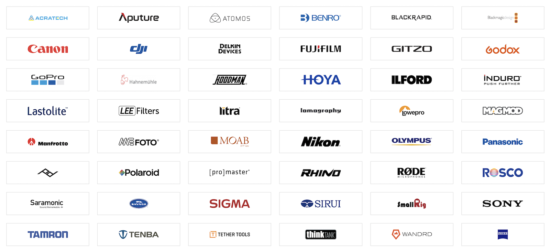 You can follow them on Facebook, Instagram, and YouTube. For easy access to Paul's Photo website, use the banner on the sidebar or any of these direct links:
"We continuously strive to provide our customers with the best tools, information, and service in the photography business. Our family owned and operated store has been serving the community for over 50 years! We offer three main services:

‍Our camera store offers the best in camera gear and expert knowledge from our sales team, all of whom have a passion for photography and experience in the field. We offer repairs, rentals, and expert advice and consultation. Come say hello and see why we've been voted the Best Camera Store from 1999 – 2015 in both the Daily Breeze and Easy Reader!

‍Our printing lab is among the best in the South Bay and we offer dozens of photo printing services: photo prints on glossy papers, canvas, metal, mugs or other accessories; we make calendars, photo books, canvas wraps, and greeting cards; we can restore faded or aging photos and get you ready for your next trip with a new passport photo; we can print banners, flyers, announcements – anything you can think of, we can make happen!

‍The Creative Photo Academy is adjacent to Paul's Photo and offers classes for all skill and interest levels. We have two classrooms, one of which also operates as a photo gallery showcasing students work. We have beginning classes, intermediate and advanced classes, night photo walks, photo shoots and bus tours, hands-on workshops with world-famous photographers, photo-editing workshops, and more! Click on the "Classes & Adventures" tab above for more information."
If you are interested in advertising on PhotoRumors, you can contact me here.