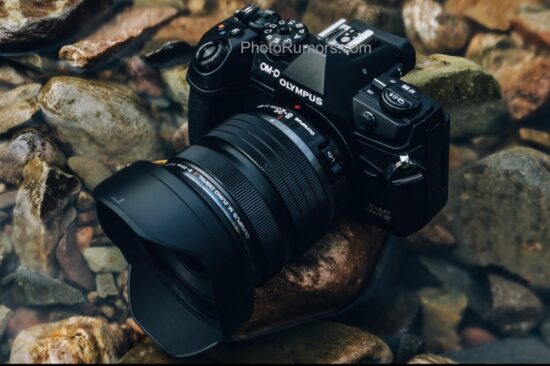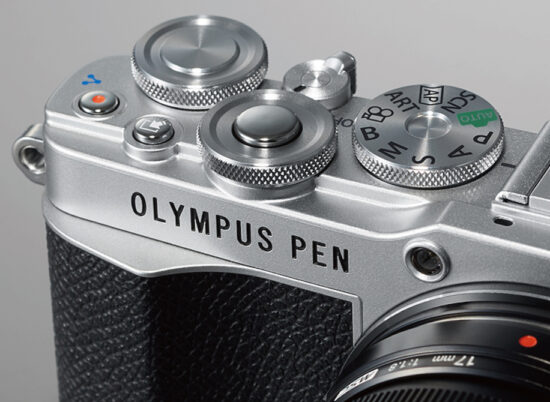 More leaks of the upcoming Olympus E-P7 MFT camera and M.ZUIKO DIGITAL ED 8-25mm f/4 PRO lens (Google translation):

Olympus E-P7 MFT camera
・ Compact, lightweight, high-magnification zoom lens boasting 3.1x from ultra-wide-angle 16mm equivalent to 50mm equivalent
Achieves a maximum zoom magnification of 3.1x as a zoom lens from an ultra-wide-angle equivalent of 16mm, and has an ultra-wide-angle range.
From the dynamic angle of view to the standard angle of view, this single lens supports a wide range of shooting scenes.
I will. In order to achieve miniaturization, we adopted the collapsible mechanism for the first time in the "M.ZUIKO PRO" series.
Despite being a high-magnification zoom lens from an ultra-wide angle, it weighs 411g and is highly portable, supporting light shooting.
To
・ High optical performance unique to the "M.ZUIKO PRO" series
Thorough attention to optical performance, with a lens configuration of 16 elements in 10 groups, super ED lens, ED lens, EDA
Uses a special lens such as a lens. Thoroughly suppresses various aberrations such as chromatic aberration and covers the entire zoom range.
The high resolution and sharp depiction unique to the "M.ZUIKO PRO" series are achieved. Also a large DSA
By adopting a lens, sagittal coma aberration is greatly reduced. Point image from the center to the periphery of the image even with the aperture open
It has excellent reproducibility and is very useful for shooting night scenes and starscapes. In addition, ZERO coating and lens shape
By optimizing, the occurrence of ghosts and flares during backlight shooting is greatly suppressed, and sharp and high-definition depiction is achieved.
It will be realized. Since the open F value does not change in the entire focal range, it can be used for zooming and movie shooting.
Exposure control is easy.
・ Maximum shooting magnification 0.42x close-up shooting performance
You can enjoy powerful macro shooting with a maximum shooting magnification of 0.42x, which is close to half macro. The shortest shooting distance is
The angle of view is constant at 0.23m over the entire area, so you can easily operate the zoom ring after approaching the subject.
Can be adjusted. In addition, the camera captures photos with a deep depth of field that are in focus from the front to the back.
It also supports the depth composition mode that synthesizes within, enabling a variety of macro expressions.
・ Durable performance that is safe even in harsh environments
Excellent drip-proof performance and dust-proof performance equivalent to IPX1 unique to the highly reliable "M.ZUIKO PRO" series
Achieves low temperature resistance of -10 ℃. In combination with the OLYMPUS OM-D E-M1 and E-M5 series,
You can shoot with confidence even in harsh environments such as rain and snow. In addition, the front lens has a fluorine coaty.
Even if it gets dirty, it is easy to remove it with a blower or cloth.
・ Although it is a super wide-angle lens, it also supports filter mounting
It is possible to attach a filter to the tip of the lens, even though it is equivalent to an ultra-wide angle of 16mm. filter
Enjoy shooting a variety of expressions by installing a 72mm diameter PL filter or ND filter.
receive.
・ "Manual focus clutch machine" that can instantly switch from autofocus to manual
Structure "
・ L-Fn button is placed on the side so that you can change the setting while holding it with one action with your thumb.

Olympus E-P7
–Thorough pursuit of a simple and high-quality design, a compact and lightweight body with beautiful details
The "OLYMPUS PEN E-P7" is a feature of the "OLYMPUS PEN" series, which is simple and of high quality.
Do not use machined aluminum parts for the front and rear dials.
However, it has a neat and sophisticated design with detailed details. body
–Single unit 337g (CIPA compliant, including rechargeable battery and memory card), standard zoom lens "M.ZUIKO"
Even when combined with "DIGITAL ED 14-42mm F3.5-5.6 EZ", only 430g, 500ml pet bot
Lighter than a single camera, it is a camera that you can easily carry around and enjoy shooting.
・ Live MOS sensor and image processing engine that make the best use of the descriptive power of "M.ZUIKO", 5-axis hand in the body
Blur correction
20 million pixel Live MOS sensor and image processing engine "TruePic VIII" capable of high-speed processing
The combination of "M.ZUIKO" brings out the high descriptive power of the lens. Up to 4.5 steps
Equipped with 5-axis image stabilization in the body that demonstrates the correction effect of
You can enjoy high image quality that does not blur even when shooting street snapshots that cut off. Also
Also equipped with "Face Priority / Eye Priority AF", which is well-established in the OM-D series professional models.
Even if a part of the face is hidden by looking down or looking down, the face and eyes are automatically detected and the subject continues to focus.
・ "Profile control" and "art filter" to enjoy creative photo expression powered by
Bode a dedicated switch that can be instantly switched to "profile control" while holding it
It is provided on the front. Twelve saturations, shading and highlights & shadows finely tuned
"Color profile control" that can be adjusted, color filters that are indispensable for monochrome photography
-Use "Monochrome Profile Control" to set effects and grain film effects
By doing so, you can enjoy your own creative photographic expression. Easy to express unique photos
For the "art filter" that you can enjoy, move the slider displayed on the monitor up and down.
It also has a fine tune that allows you to adjust the effect of the filter.
-Compatible with the convenient smartphone application "OI.Share" that can also be used as an automatic photo transfer or remote control
-Tilt-type LCD monitor that supports wide-angle shooting that is convenient for selfies
・ Advanced Photo (AP) that allows you to easily enjoy difficult shooting such as multiple exposure and live composite.
mode
・ In-body 5-axis image stabilization enables handheld, high-definition 4K video recording
-Supports USB charging that can be charged inside the camera from a mobile battery, etc. (camera side terminal)
Is USB Micro-B)
・ Body size is 118.3mm (W) x 68.5mm (H) x 38.1mm (D)
Everything you need to know on the upcoming Olympus E-P7 MFT camera and M.ZUIKO DIGITAL ED 8-25mm f/4 PRO lens