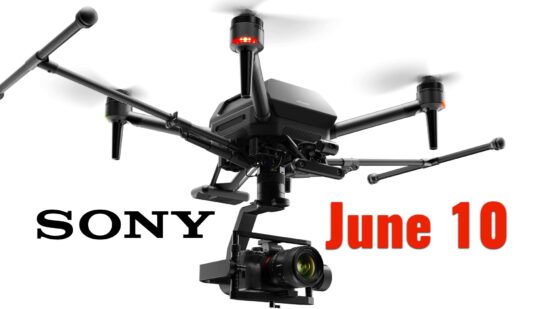 Ymcinema reports that the Sony Airpeak drone will be announced tomorrow:
UPDATE: the drone is now officially announced.
According to a 'dry' email sent to collaborators, Sony states that Airpeak is coming on June 10. By the way, the drone is already listed on the B&H website, without mentioning the price, obviously. However, you can get notified when available. Stay tuned as we'll keep you posted on news and info about Airpeak.
Previous coverage of the Sony Airpeak drone can be found here: