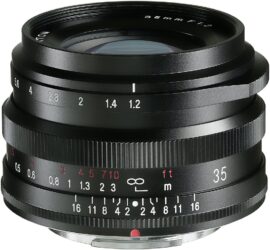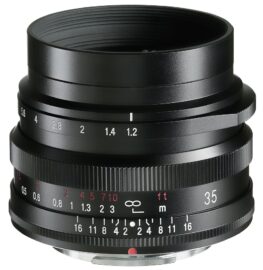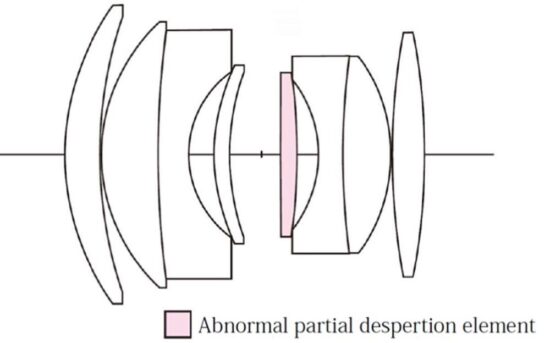 The previously rumored Voigtlander NOKTON 35mm f/1.2 mirrorless lens for Fujifilm X-mount is already announced in some countries (not in the US yet). Here are the translated details:
Update: the lens is now available for pre-order at B&H Photo.
Voigtlander Nokton 35 mm f / 1.2 with Fujifilm X mount.
We are very pleased to announce the first Voigtlander lens equipped with a Fujifilm X bayonet.
The arrival of Voigtlander lenses with the native X mount was long awaited by many fans of this system. The wait is over! The Nokton 35 mm f / 1.2 is a bright, compact lens optimized for APS-C sensors from Fujifilm mirror cameras .
The standard focal length and large relative aperture make the new Nokton a perfect lens for any occasion. High detail of the generated image and soft blurring of out of focus will surely appeal to quality seekers. All this is closed in a small and light, but all-metal tube, with the high precision known from other Voigtlander designs.
Main strengths
designed to work with modern APS-C Fujifilm X sensors
electronic circuit ensuring communication between the lens and the camera
extremely solid, all-metal construction
manual focus for even greater precision
manual adjustment of the aperture
12-blade diaphragm for beautiful defocused blur
sharpening distance of only 30 cm
NOKTON 35mm f / 1.2 Fujifilm X
Mount: Fujifilm X
Focal length: 35 mm
Minimum aperture: f / 1.2
Maximum aperture: f / 16
Construction: 8 elements in 6 groups
Viewing angle: 44 o
Aperture Blades: 12
Minimum focus distance: 0.3 m
Dimensions (diameter x length): 59.6 mm x 39.8 mm
Filter diameter: 46 mm
Weight: 196 g
Aperture adjustment: manual in 1/3 EV increments
Electronic system ensuring:
EXIF data
Zoom in while sharpening
Support for in-camera image stabilization systems
Manufacturer
Voigtlander
model
Nokton 35 mm F1.2 X
Launch
August 2021
variants
Color: black, silver
Unverb. Recommended price *
€ 649
bayonet
Focal length
35 mm
KB full size
No
Light intensity (largest aperture)
F1.2
Smallest aperture
F16
Number of aperture blades
12th
Close focus limit
30 cm
Image stabilizer
No
Autofocus
no (manual focus)
Inner focusing
No
Lens system
8 lenses in 6 groups
including ED lens (s)
Apochromat
No
stepless aperture
No
Bezel "declicable"
No
Tripod clamp
No
Water / dust protection
No
Filter thread
46 mm
particularities
Data communication is not possible with all Fujifilm X cameras.
Dimensions (Ø x length)
70 x 40 mm
Weight
196 g