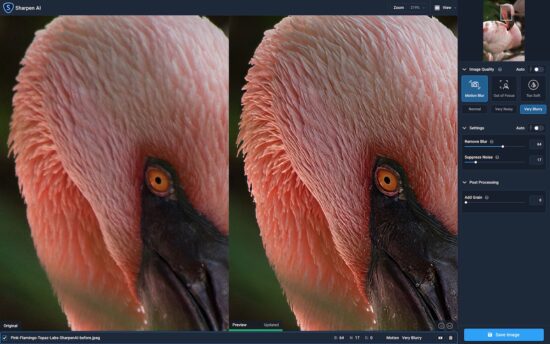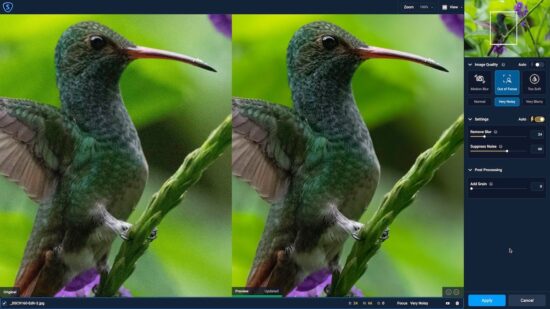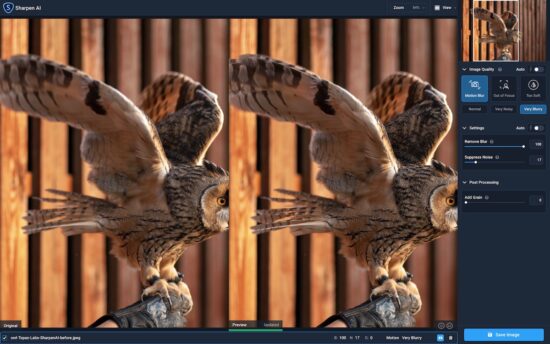 Today Topaz Labs released Sharpen AI version 3.2 – here is what's new:
More powerful Sharpen AI models: Motion Blur / Very Blurry v2 now covers 1.5x more motion blur and Too Soft / Very Blurry v2 further reduces artifacts, so you can sharpen more extreme blur with improved output.
Usability improvements to in-app masking: Additional keyboard shortcuts, realtime display of brush strokes, color and opacity customizations for overlays, and more.
Improved color and tone processing for RAW and DNG files: When available, Sharpen AI will apply a camera-specific color profile as well as provide improved overall color accuracy.
Performance and UI improvements – numerous bug fixes and usability improvements for an even better user experience
Additional information on the new version can be found here.
---
15% off Topaz Labs products with code RUMORS15
10% off ON1 products with code NIKONRUMORS
$10 off Skylum products with code PHOTORUMORS
10% off Capture One products with code PHOTORUMORS