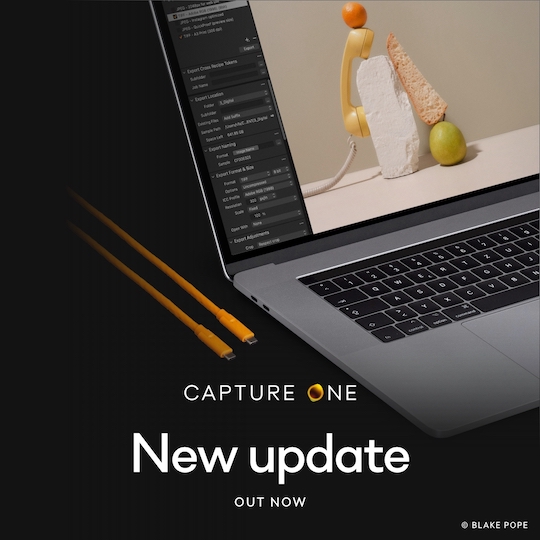 Today Capture One 21 released version 14.4. The new version is focused on bringing back the exporter workflow and speed improvements. If you buy Capture One 21 now, you will get version 22 for free in December 2021 (use code PHOTORUMORS for 10% off).
Here is what's new in Capture One 21 version 14.4:
Speed and catalog performance improvements: loading a collection in a catalog will be up to 500% faster in Windows and 300% faster with Mac. A collection is a folder, Album, or Smart Album, including 'All Images', 'Recent Imports' etc.
All tools from the Exporter are now available in the main window of Capture One. They can be added as a premade Export Tool Tab by right clicking the Tool Tab bar and selecting Add Tool Tab > Export. The Export Tool Tab is not default and must be added manually.
New features
Sigma tethering: Tethering support for Sigma fp and Sigma fp L.
Password protection for Capture One Live: Adds the option to protect sharing sessions with a password.
Changes and improvements
Changes to Export workflow: Brings back the option to place Exporter Tools in the main window of Capture One, including adding the Exporter Tool Tab.
Improved Catalog performance: Collections now load up to 600% faster on Windows and 300% faster on Mac. Please note, this does not improve loading/opening the Catalog itself.
Easy Magic Brush adjusting: Adds the shortcut actions to resize and change other parameters currently implemented for the Adjustment and Heal/Clone Brushes to the Magic Brush.
Fujifilm tethering improvements: Allows changing parameters of camera settings while in LiveView.
Other
Added support for MacOS Big Sur (11.6)
New cameras support
Fujifilm GFX 50S II
Nikon Z fc
Olympus Pen E-P7
Pentax 645Z
New lenses support
Sigma 20mm F1.4 DG HSM Art (Sony E)
Sigma 85mm F1.4 DG DN Art (Sony E)
Sigma 105mm F2.8 DG DN MACRO Art (Sony E)
Sigma 28-70mm F2.8 DG DN (Sony E)
Canon EF 70-200 f/2.8L IS II USM + 1.4x III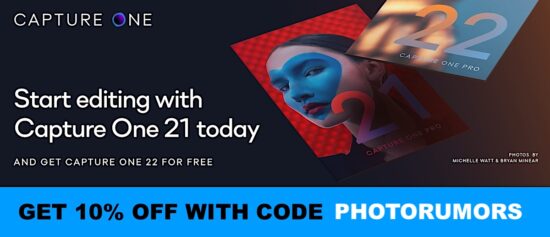 Photo editing deals and coupon codes: