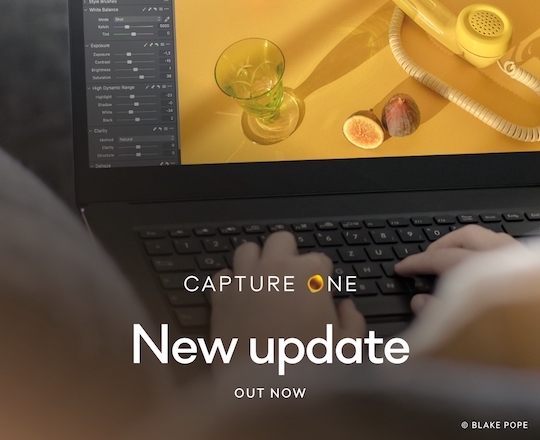 Capture One 21 version is now available with added support for Windows 11 and some new cameras and lenses (use code PHOTORUMORS for 10% off Capture One products):
Cameras
Sony ZV-E10
Fujifilm X-T30 II
Panasonic GH5 II
Lenses
Olympus M.Zuiko Digital ED 8-25mm F4.0 PRO
Canon RF 24-70mm F2.8L IS USM
Sigma 35mm F1.4 DG DN | A (L-mount)
Sigma 35mm F1.4 DG DN | A (Sony E)
Sigma 35mm F2 DG DN | C (L-mount)
Sigma 35mm F2 DG DN | C (Sony E)
Sigma 24-70mm F2.8 DG DN | A (L-mount)
Sigma 24-70mm F2.8 DG DN | A (Sony E)
Phase One RS 150mm MKIII Aerial
Phase One Industrial – Schneider Kreuznach RS 80mm-Ar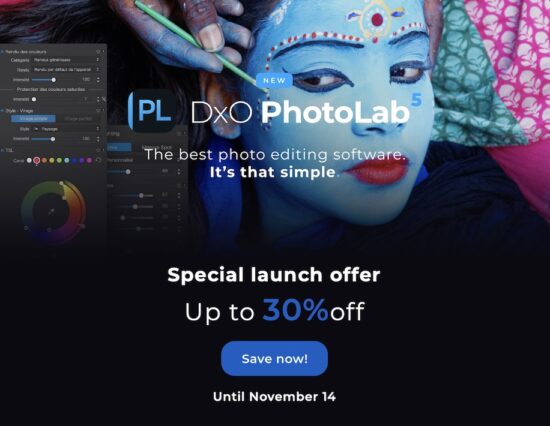 DxO released Photo Lab 5 (free trial):
Enhanced Local Adjustments and a More Powerful PhotoLibrary
This new version also introduces a new DeepPRIME denoising tool that is up to 4 times faster than previous iterations as well as support for Fujifilm X-Trans sensors (beta)
U Point technology: New pointer — Control Lines — and improved sensitivity settings
A PhotoLibrary packed with metadata and keyword management features
Support for more equipment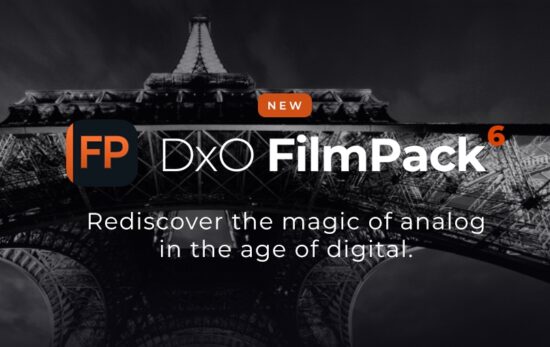 DxO also released FilmPack 6 (free trial):
Accurately Rendering the Soul of Analog Photography
DxO FilmPack reproduces the grain and colors of legendary analog films as closely as possible thanks
to an exclusive calibration process perfected in its laboratories. The software recreates the hues,
saturation, contrast, and grain of 84 authentic analog films, including the famous Kodak Tri-X 400,
Polaroid 690, Ilford HPS, and Fujifilm Superia.
DxO FilmPack 6 provides users with a true journey through time, offering an introduction to the
history of analog photography from its creation to the present day.
New legendary film renderings
A wide range of creative effects
Comprehensive eight-channel HSL settings and fully customizable split toning


All other DxO products are currently 30% off.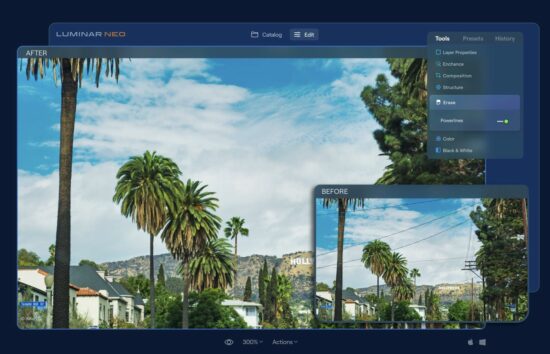 Skylum revealed more features of the upcoming Luminar Neo:
Dust Removal AI: Lens or sensor let you down? Automatically remove evidence of lens and sensor dust from your photos.
Line Removal AI: Line Removal AI gives you perfect pictures with zero effort. Remove unwanted powerlines from skies and put more focus on your subjects just in one click.
Overlays: Luminar Neo includes built-in overlays and object libraries which allow artists to start creating layered compositions right out of the box.
Luminar Share: Luminar Share allows you to easily transfer photos edited in Luminar Neo from desktop to mobile and share them to your social channels quickly and easily.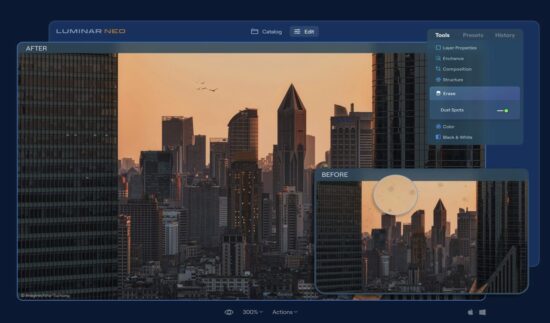 Luminar Neo pricing for new buyers:
Luminar Neo pricing for existing Luminar or Aurora users:
Related videos:
---
$60 off Topaz Labs Image Quality Bundle
30% off all DxO products
15% off Topaz Labs products with code RUMORS15
10% off ON1 products with code NIKONRUMORS
$10 off Skylum products with code PHOTORUMORS
10% off Capture One products with code PHOTORUMORS