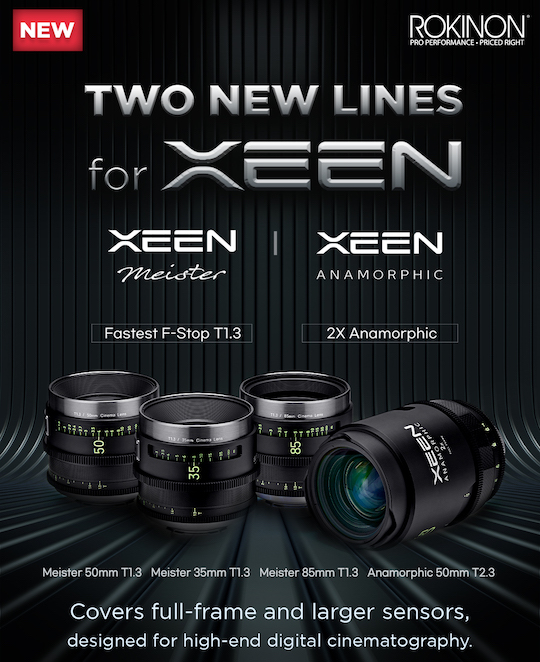 Samyang/Rokinon announced new XEEN Anamorphic and Meister titanium full-frame prime lenses for Canon EF, PL, and Sony E mounts (Xeen Meister:
35mm T3.1 | 50mm T1.3 | 85mm T1.3, Xeen Anamorphic: 50mm T2.3):
With 8K support and unique X-coating technology, XEEN Meister lenses are color-matched across the full range and feature super-bright T-stops of T1.3. The 13 aperture blades produce excellent low-light performance and beautiful bokeh. PL-mount versions also include the I Technology protocol, whereby users with compatible cameras can see and record lens metadata such as focal length, aperture, and focus distance. The XEEN Anamorphic 50mm T2.3 features a 0114mm, non-rotating front diameter, which is ideal for use with a 4×5 Matte Box. Also, the front barrel design made of Carbon fiber material not only adds to the rigidity of the lens but also adds a sense of luxury. In addition, the ultra-bright luminous font allows for convenient use in dark environments.
Additional information on the new lenses can be found here.