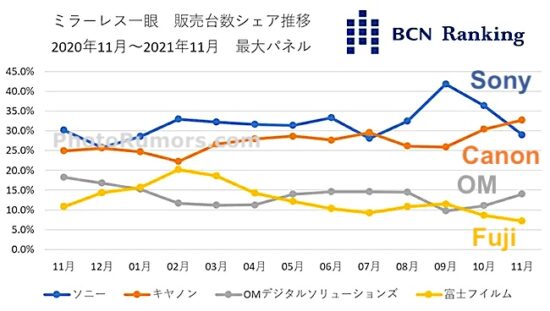 BCN Ranking published their latest sales data for November from the Japanese market and Canon is the #1 manufacturer since July 2021 in terms of market share (I think BCN labeled the graph wrong – Canon should be in blue and Sony should be in orange).
"According to the " BCN Ranking" that aggregates POS data from consumer electronics mass retailers and EC shops nationwide, the number of mirrorless interchangeable-lens digital cameras sold in November 2021 was 89.9% year-on-year. Although it is still not as good as the previous year, there are signs of gradual recovery." (source: BCN Ranking, translated)
BCN Ranking collects real sales data from approximately 40% of the Japanese retailers – this is not a worldwide market share report.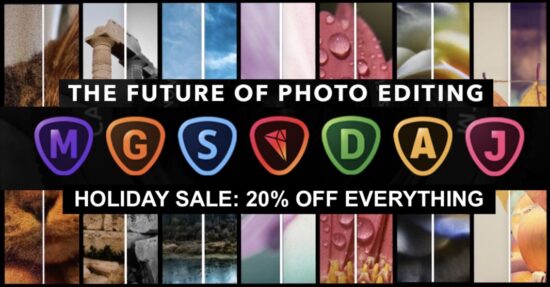 25% off all ToazLabs products
15% off TopazLabs products with code RUMORS15
30% off all DxO products with code HOLIDAYDXO
10% off ON1 products with code NIKONRUMORS
$10 off Skylum products with code PHOTORUMORS
Luminar holidays sale