Here are the latest updates from Topaz Labs:
Topaz Labs is currently offering 15% off any purchase with promo code TOPAZ22 (expires 1/14).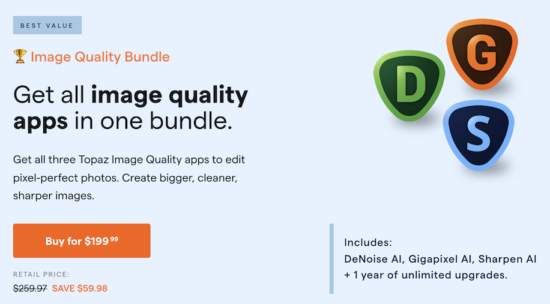 Additional information on the latest releases: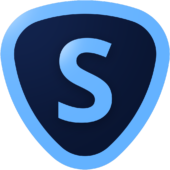 Improved masking experience – Everything you need to apply selective sharpening has been made more intuitive thanks to the newly designed Masking panel.
New AI-powered auto-selection tools – It's even easier to selectively apply sharpening to the primary subject in your photo thanks to the new auto-selection tools. Choose from auto-detecting a subject, a portrait, or a landscape within your photo, and Sharpen AI will automatically create a mask of your selection.
Improved usability with the new AI model selector – We've made many improvements to Sharpen AI, including making it easier to choose the most effective AI models for your photos thanks to the auto model selection and refreshed model list.

Updated Standard AI model with Auto settings – Our newly trained Standard model provides sharper edge details and higher overall quality when upscaling a broad range of photos.
Improved cropping experience – We've improved the cropping tools to be more intuitive by presenting the most important settings you'll need to refine your composition exactly the way you want it to be.
Lots of bug fixes and usability improvements – New AI model tooltips, improvements with keyboard shortcuts & scrolling, and a host of bug fixes make Gigapixel AI more convenient than ever before.

Native Apple M1 silicon support – Experience 20-30% performance improvement compared to the previous version that required Rosetta emulation.
Expanded RAW file support – Additional RAW support for many popular new camera models.
AI Engine performance and stability improvements – Process improvements to the AI engine, usability enhancements throughout the user interface, and a more streamlined installation process on the Mac. We also squashed a lot of bugs.

Native Apple M1 silicon support – Experience a 20-30% performance boost compared to the previous version that required Rosetta emulation.
New Chronos Fast AI model – Built for high-resolution video clips with fast motion, delivering 2-3x faster performance than the current Chronos v2 AI model.
New Proteus, Artemis, and Dione AI models – Optimized to be about 30% faster on Windows computers while providing improved quality compared to previous models. Refinements to these AI models also increase video quality compared to previous versions.
Lots of usability improvements and bug fixes – We've made many improvements to our AI engine for improved speed and stability across a wider range of hardware, as well as including several helpful usability improvements.