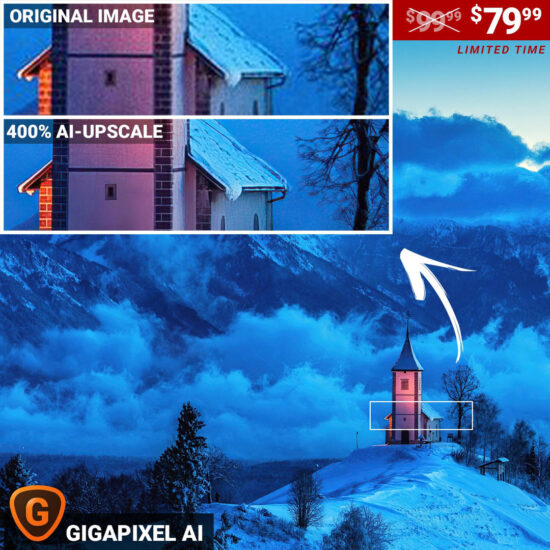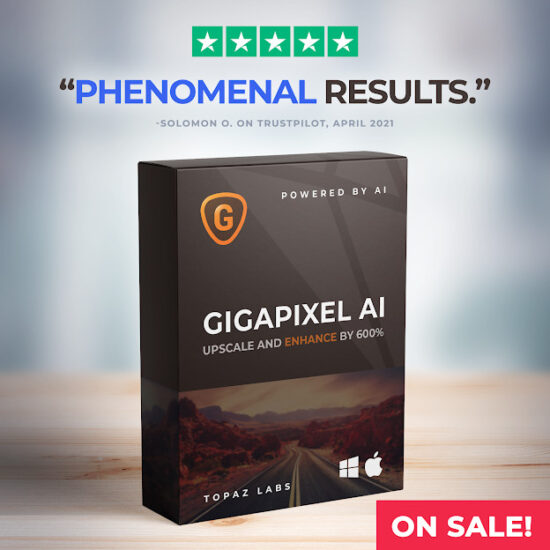 Topaz Labs released Gigapixel AI version 5.8 with several improvements, including better face refinement and increased speed when upscaling and enhancing images.
The new Topaz Labs Gigapixel AI is now $20 off until February 18 (you can use coupon code RUMORS15 for an extra 15% off).
Here is what's new in Gigapixel AI version 5.8: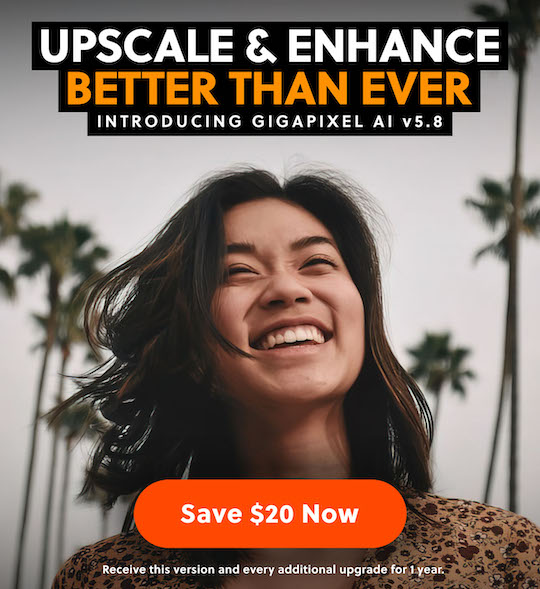 Improved face refinement pipeline – Gigapixel AI will now do a much better job detecting human faces more often and delivering more realistic results. Tiny background faces especially should see a noticeable improvement in quality.
Significant image quality improvements with Windows GPU – You'll notice much better image quality across all models in Gigapixel AI when using GPU-powered Windows machines.
Reduced memory usage – We've streamlined how we cache and utilize image data through the entire editing pipeline, resulting in less memory usage and faster importing and exporting of image files.
Lots of usability improvements and bug fixes – We've improved the post-processing resize algorithm, optimized how we compress JPG, PNG, and TIFF files when exporting, and squashed a bunch of annoying bugs.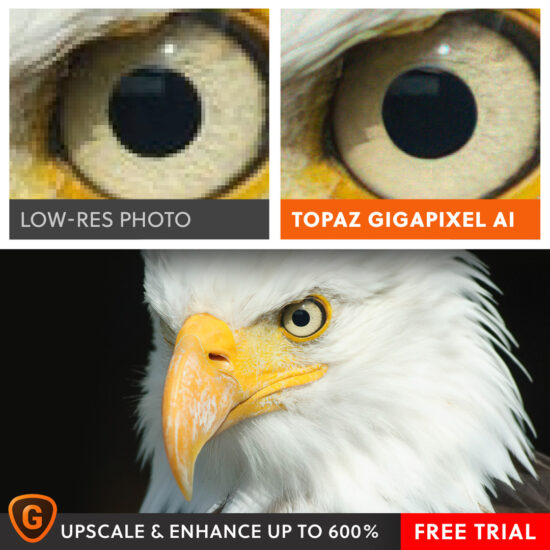 Topaz Labs Gigapixel AI version 5.8 full release notes:
Major Changes
New face detection and refinement models
Reduced export memory usage on large images
Improved detail on almost all models with Windows GPU
Improved image import/export time, especially on JPEGs and at non-integer scale factors
Improvements
Faster auto parameter detection models
Added install photoshop plugin menu option
Stopped exiting app when exiting tutorials
Added tooltip to explain why processing disabled when too zoomed out
Added hold spacebar for original view function to all preview modes
Improved preview status label and update preview button synchronization
Added proper pinch to zoom and scroll to zoom
Fixes
Fixed width/height not propagating to other images in batch
Fixed external editor integration opening in standalone on macOS
Fixed faces being offset in preview
Fixed incorrect colors on importing certain images
Fixed certain color profiles causing crash on import
Fixed some color shift issues on export to TIFF/DNG/PNG
Fixed external file changes not reflected after closing and reopening image
Fixed download automatically restarting after cancel
Fixed online installer not linking plugins
Fixed uninstaller leaving behind model and log files
Fixed photoshop plugin not showing up in menu
Fixed using 1x model when scale factor over 6x
Fixed preserve format exporting TIFF for RAW
Fixed preview aliasing when zooming out too far
Removed preview status labels in crop mode
Fixed comparison views not selectable in plugin mode
Fixed comparison view duplication when controls modified while processing
Fixed File dropdown open by default in external editor on Windows
Changed "Save As" to "Apply" in external editor file menu
Disabled invalid functionality in external editor mode
Known Issues
Model downloads cannot be cancelled once in progress
Black lines visible in output at certain sizes
Rectangular artifacts in very dark areas when reduce color bleed disabled
Color shift in saturated areas when reduce color bleed disabled
Pixel shift and color shift when using very compressed model
Saved TIFFs of very large images cannot be opened in some viewers
Saving fails when output filename is too long for filesystem
Modifying controls when batch processing can cause strange behavior
Slower performance on CPU when optimized models not downloaded
Slow performance when loading RAW files