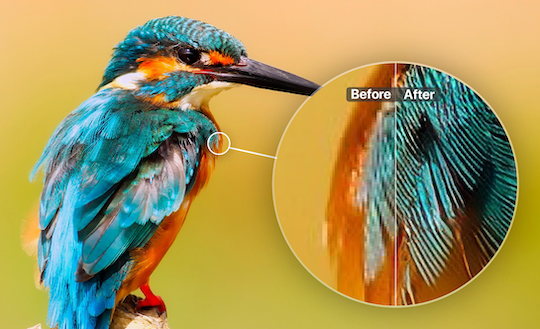 The new application for increasing image resolution, ON1 Resize AI, is now available (direct download link). Like its predecessor ON1 Resize (formerly Genuine Fractals), the new Resize AI software is used for photo enlargements. AI-powered technology allows to enlarge photos and maintain detail and sharpness.
ON1 Resize AI is available to order as an individual plugin and standalone application for $99.99 USD. ON1 Resize AI is also part of the ON1 Professional Plugin Bundle, which includes all five of ON1's professional plugins that work with photo editing applications like Lightroom, Photoshop, Capture One, and more for $149.99 USD.
Anyone who chooses to subscribe to ON1 Photo RAW receives ON1 Resize AI included in their plans as well as all current and future ON1 applications and plugins.
A 14-day fully functioning free trial of ON1 Resize AI is available for anyone to download and try today.
Note: Resize AI is a free upgrade for owners of Resize 2022. If you have a license for Resize 2022, you can sign in to activate Resize AI with your same account credentials.