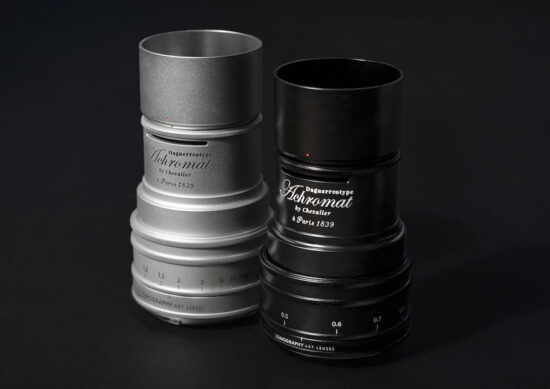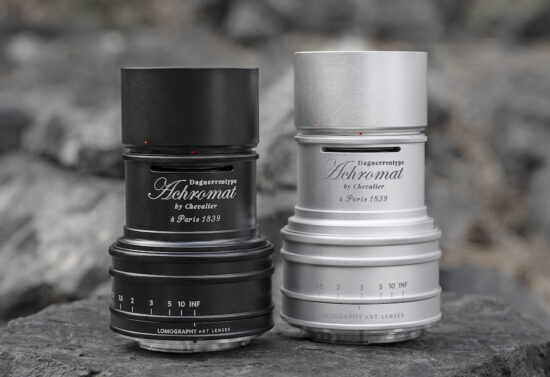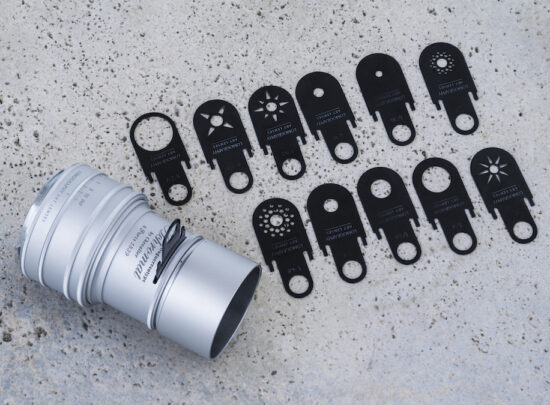 Lomography released an updated Daguerreotype Achromat 2.9/64 Art lens:
At the new price of 299 EUR, the Daguerreotype Achromat 2.9/64 Art Lens Aluminium is a modern twist on the 19th-century optical design. Combining the quality craftsmanship of the Lomography Art Lens family with unique creative and experimental features, this Art Lens helps you to craft instantly recognizable photos and videos.

The Daguerreotype Achromat 2.9/64 Aluminium Art Lens will be available in June in the Lomography Online Shop and selected retail stores worldwide in new Black Onyx and Silver Graphite designs.

Brand-new Onyx Black and Silver Graphite Additions to the Achromat Collection.
First launched in 2016, Lomography's modern twist on the 19th Century optical design is back in new finishes designed to fit seamlessly with both analogue and digital SLR cameras.

Experience the Premium Quality Craftsmanship of the Art Lens Family.
Handcrafted with the utmost care, the Daguerreotype Achromat Art Lens is a powerful tool for modern-day photographers and cinematographers.

Discover the Dreamlike Aesthetic of the World's First Photographic Optic Lens.
Based on the original optical design of Daguerre and Chevalier, this modern Art Lens offers the creative freedom to switch seamlessly between silky soft-focus or razor-sharp images.

Waterhouse Aperture System for Endless Experimental Shots.
Create instantly recognizable and elegant photos or videos using unique aperture plates to produce beautiful bokeh effects.
Focal Length: 64 mm
Maximum Aperture: f/2.9
Aperture: Waterhouse aperture stops, up to f/16
Available in: Canon EF, Nikon F Mounts (Also compatible with a range of other cameras using adapter mounts)
Closest Focusing Distance: 0.5 m
Focusing Mechanism: Helicoid
Image circle: 44 mm
Field of view: 37 degrees
Filter Thread: 40.5 mm
Electronic Contacts: No
Lens Construction: 2 elements in 1 group
Check the Lomography online shop for more details.