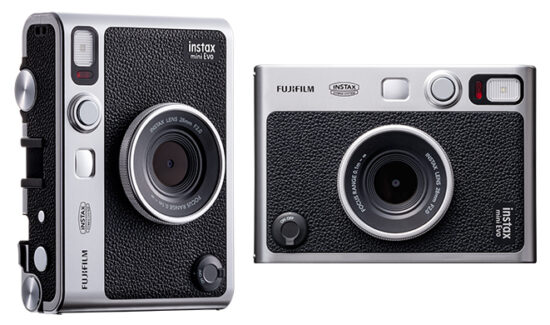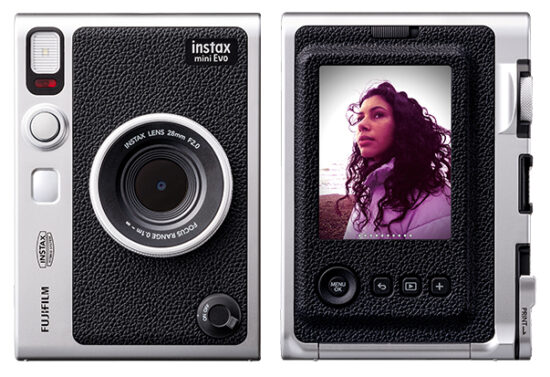 BCN Ranking reports that Fujifilm got a huge market share jump in the Japanese compact digital camera segment with their latest Instax Mini EVO instant camera (Fujifilm is marked in green with 26.8% market share):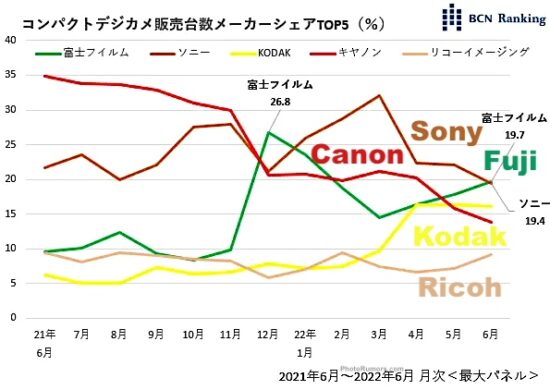 "A big hit product for a long time was born in a compact digital camera. It's Fujifilm 's "instax mini Evo". Immediately after its release on December 3, last year, its popularity has boiled. "It is selling more than twice as much as originally planned" (Fujifilm's President and CEO, Sadaichi Goto). For this reason, in December, Fujifilm's maker share was boosted to 26.8% with compact digital cameras, and it jumped to the top at once. The market share by model is also 14.9%, which is by far the best. In January of the following year, although the manufacturer's share was handed over to Sony, it maintained the top share at 13.8% by model."
BCN Ranking collects actual sales data from approximately 40% of the Japanese retailers – this is not a worldwide market share report.
Previous BCNR reports can be found here.
Via BCN+R