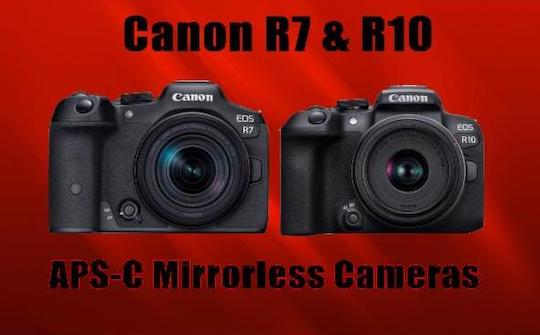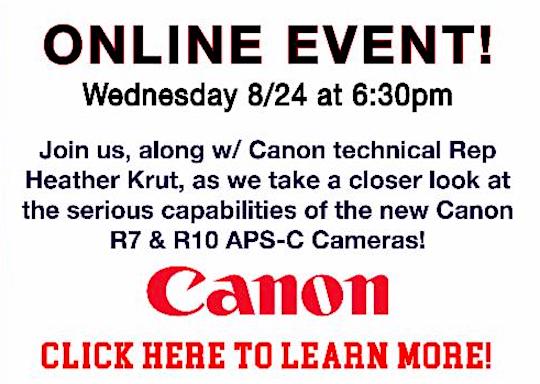 Our sponsor Service Photo is holding a free Canon R7 and R10 online event with a Canon tech rep on Wednesday, August 24 at 6:30 pm:
Join us, along with Canon technical rep Heather Krut & other Canon personnel, as take a deep dive into the capabilities of the NEW Canon Mirrorless R7 & R10 cameras & APS-C Lenses!

Canon's new EOS R10 and EOS R7 are both aps-c cameras and part of the mirrorless R System. They share a handful of similarities & features, but they also have plenty of significant differences! They're aimed at different types photographers, and we will compare & contrast these two camera, to help Canon photographers get their hands on the best camera for their individual needs.

BOTH of these new Canon cameras are fantastic for both still photography & video, and we will fully explain the powerful specs of Canon's new new APS-C cameras – and the new lenses that match perfectly with them! PLUS, this is your chance to ask a Canon tech rep any questions that you might have about everything Canon!