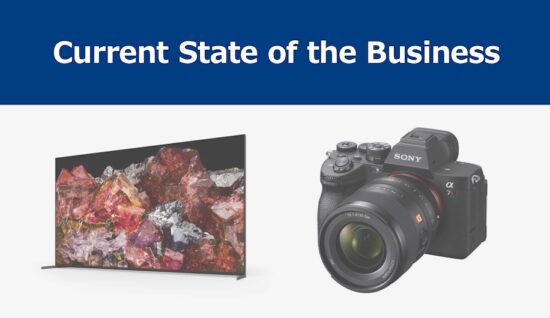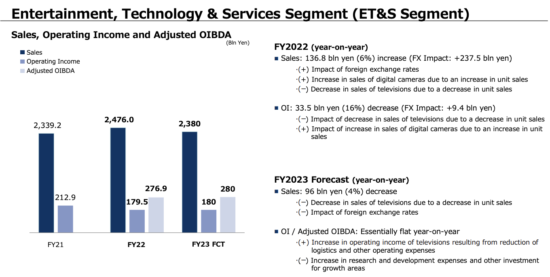 Sony released their latest FY2022 consolidated financial results. Here is the information related to their camera business:
FY22 sales were 2 trillion 476.0 billion yen, mainly due to the impact of foreign exchange rates, despite a decrease in TV sales.
Operating income was 179.5 billion yen primarily due to the impact of decreased television sales.
For FY23, we expect sales to be 2 trillion 380 billion yen, operating income to be 180 billion yen, and adjusted OIBDA to be 280 billion yen.
In FY22, despite the severe business environment, we were able to achieve profit almost in line with the initial plan for the entire segment by strengthening operations and thoroughly controlling costs.
As for end-of-fiscal-year inventory, we were able to further narrow down our January plan mainly in televisions, and we were able to finish at a level almost on par with the end of FY21, excluding the impact of exchange rates.
In FY23, we anticipate risks such as a more-severe economic slowdown, so we have lowered our sales forecast year-on-year.
As for operating income, we expect to maintain the level of the previous fiscal year by reducing fixed costs in televisions and
smartphones, which are experiencing a particularly severe business environment.
Demand continues to be trending well for digital cameras, and, primarily through the introduction of competitive products, we plan to maximize profit opportunities.