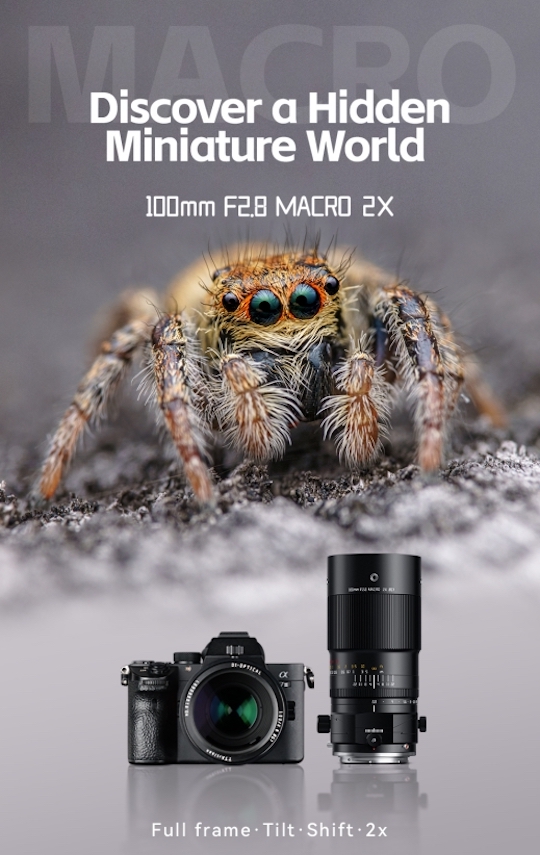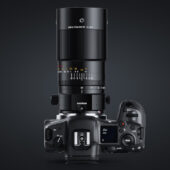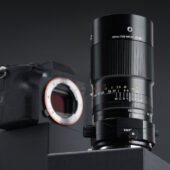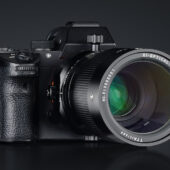 TTartisan announced a new 100mm f/2.8 2x ultra macro tilt-shift full frame lens (tilt, pan, and rotation) for Nikon Z, Sony E, Fuji X, and Canon RF mount (L/MFT mount will be released later). The price is $389:
Additional information: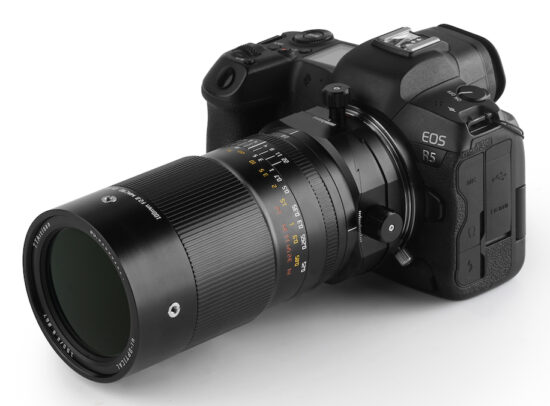 Specification:
Focal Length: 100mm (150mm on APS-C format)
Maximum Aperture: f/2.8
Minimum Aperture: f/22
Lens Format Coverage: Full-Frame
Angle of View: 24°
Tilt-Shift: +/- 8° Tilt; +/- 6mm Shift
Minimum Focus Distance: 25cm
Maximum Magnification: 2x
Macro Reproduction Ratio: 2:1
Optical Design: 10 Elements in 14 Groups
Diaphragm Blades: 12
Focus Type: Manual Focus
Image Stabilization: No
Filter Size: 67mm (Front)
Dimensions (ø x L): 72mm x 149 mm
Weight: about 836-854g
The TTartisan 100mm f/2.8 2x ultra macro tilt-shift lens has a 10-group, 14-element optical structure, including 6 highly refractive lenses
Non-parallel focus: allows for a greater range of clarity of the subject without reducing the aperture
Partial focus: the camera position, aperture, etc. remain the same, but the focal plane is changed
Avoiding 'blooming': when the camera position cannot be changed, the camera can be panned to eliminate mirror reflections
The TTArtisan 100mm F2.8 Macro provides up to 2x macro coverage for full-frame sensor, it has a manual focus design to suits its macro capabilities, which permit working with subjects as close as 2:1 with a minimum focusing distance of 25cm (9.8)".
The tilt-shift lens affords +/- 6mm of shift and +/- 8° of tilt, and both types of movements can be applied independently. The tilt-locking mechanism ensures the lens stays in place while shooting. Additionally, the tilt and shift functions can be rotated +/- 90° for applying the movements in distinct directions.
This lens has an optical design of 14 Elements in 10 Groups that with 5 high refractive index glass elements help to control distortion and spherical aberrations for improved sharpness and accurate rendering.
The f/2.8 aperture is designed to suit work in low lighting conditions, 12-blade diaphragm contributes to a pleasing out of focus quality that benefits the use of shallow depth of field techniques.