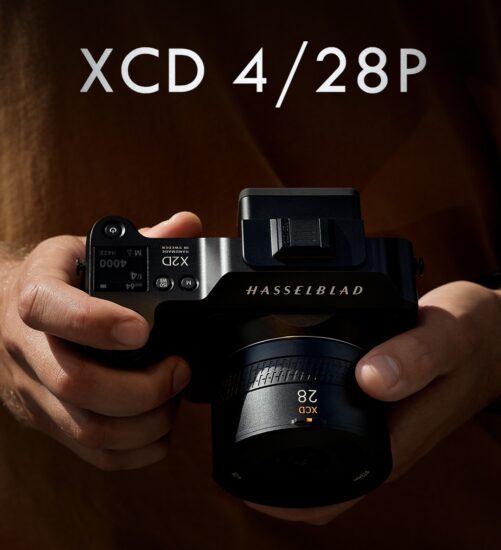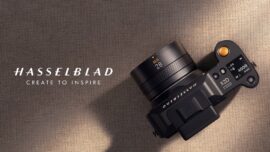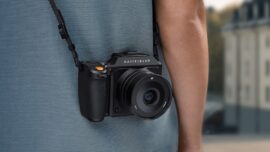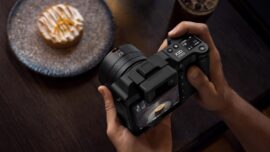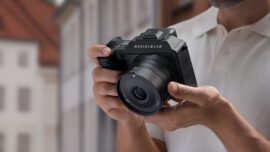 Hasselblad announced a new XCD 28mm f/4 P medium format lens (22mm equivalent focal length): the smallest and lightest lens in the XCD lineup – weighing in at just 245g.
Medium Format | f/4 to 22
22mm Full-Frame Equivalent
Leaf Shutter with 1/4000 sec Sync Speed
Linear Stepping Autofocus Motor
2 Aspherical Elements, 1 ED Element
Minimum Focusing Distance: 8.7″
Metal Body, Manual Focus Ring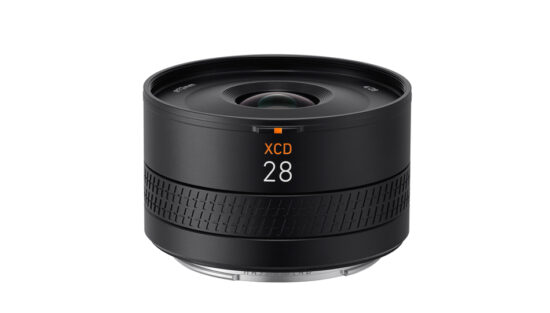 HASSELBLAD ANNOUNCES XCD 4/28P, A LIGHTWEIGHT, WIDE ANGLE LENS FOR STREET PHOTOGRAPHY
XCD 4/28P is a wide-angle lens with a 22mm equivalent focal length and F4.0 aperture, making it a breeze to capture a wide range of scenes from nature, city streets, and urban architecture. Measuring 43.5mm in length and 245g in weight, XCD 4/28P is the lightest and smallest lens of the Hasselblad X System.* This portable lens with precise optical design empowers photographers to capture the world with the click of a shutter.
XCD 4/28P adopts an optical structure of nine elements in eight groups, including two aspherical elements and one ED element, which ensures excellent imaging while effectively suppressing chromatic dispersion. With a thoughtfully crafted arrangement, the lens has a compact size and a powerful performance, meeting the resolution requirements of 100 million pixels. The lens yields sharp imaging with high precision and high resolution from the centre to the edges, achieving stunning image quality across the frame.
The metal lens features an engraved focus ring with a Hasselblad "H" pattern, a nod to the design of the XCD Series lenses, and holds to Hasselblad's ongoing dedication to detail and craftsmanship.
With a 22cm minimum focusing distance and 1:6 magnification, rich close-ups of flowers, cuisine, and much more are effortlessly captured.
XCD 4/28P sports a linear stepping motor and a lighter, smaller focusing lens group. When used with the PDAF technology of X2D 100C, the focusing lens group can quickly reach the focusing position and achieve a precise stop. Resulting in fast, accurate, and responsive focusing.
The lens's small but powerful leaf shutter supports shooting with flash synchronisation at all shutter speeds, with flash synchronisation up to 1/4000s.
There are currently two Hasselblad XCD lens series, V Series and P Series. The P Series consists of entry-level thin, lightweight lenses that can meet daily photography needs. P Series lenses work with the X2D to offer more shooting possibilities for travelling photographers.
The V Series focuses on optical performance and control experience. The lenses have a larger aperture delivering a more pronounced background blurring effect. They also feature a depth of field scale, distance scale, and a focus ring that can be switched between autofocus and manual focus, with a customisable control ring. The V Series currently includes the XCD 2,5/38V, XCD 2,5/55V and XCD 2,5/90V.
The Hasselblad XCD 4/28P Lens has an MSRP of EUR €1,899, including sales tax, and USD $1,679, excluding sales tax. It is now available to order immediately.
The new Hasselblad XCD 90mm f/2.5 V lens is now available for pre-order