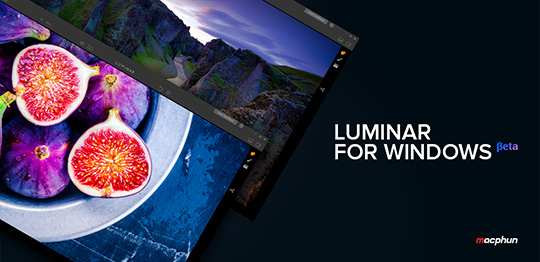 The Luminar for Windows Beta is now available for download. Luminar is a new, all-in-one photo editor currently available only for Mac. Key features of the Luminar for Windows public beta version:
Adaptive user interface – Exactly matching the Mac version, the software adapts to the skill level and preferences of the photographer.
One-click presets – Over 50 pre-defined styles for every photography style.
Photo Editing Filters – Over 40 custom filters, each with built-in visual tips and a unique set of easy-to-use controls for correcting, enhancing and stylizing images.
RAW file conversion – Support for the latest RAW file libraries.
Non-destructive workflow – Edit without fear.
Recommended System Requirements – Windows 10, Core i5 2.2 or better, 8GB RAM, 1GB GPU RAM, SSD with 20+GB free space.
UI screenshots:
Press release: