The previous rumor about another Pentax announcement right after PMA was true. You probably also remember this leak on a retail website about a new Pentax W90 waterproof camera. That one was true as well: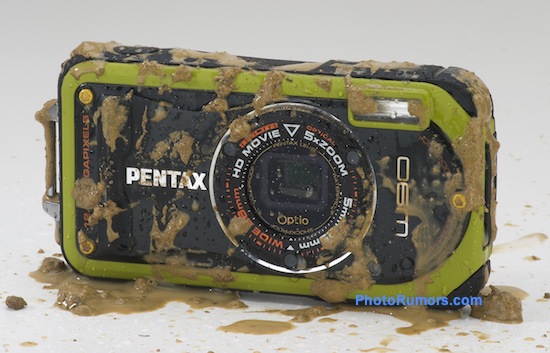 The Pentax W90 will be the first camera with LED lights around the lens for close-up photography. According to the picture it should have HD video and 5x zoom (ok, I will not comment on the substance in the picture above – I think besides water proof and shock proof this cameras will also be s**t  proof).
The second camera will be the Pentax X90 – a 26x super zoom camera with a 12.1MP sensor:
For some reason Pentax pulled out of PMA in the last moment (Canon and Leica are also not part of PMA this year).
Expect those two cameras to be announced on February 24th (+/- 1 day in the US).