Panasonic patent for what appears to be a GH2 model with a metal body: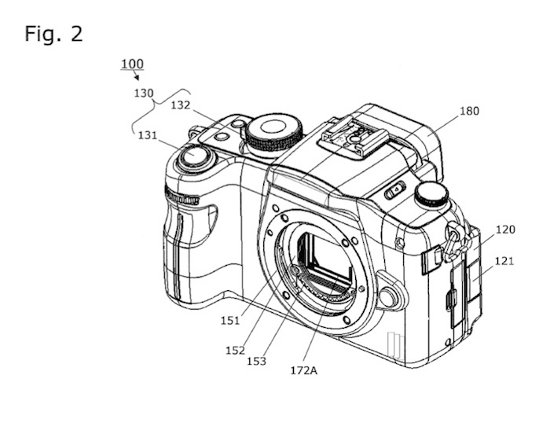 "The main claim of this patent is the 'heat radiators and heat conductors' inside a 'metal body' which remove heat from around the image processing unit and the CMOS sensor itself.

The CMOS image sensor 110 is able to acquire high-resolution moving images used for recording, and to acquire low-resolution moving images used as through images. An example of a high-resolution moving image is a moving image in HD size (high definition size: 1920×1080 pixels). The CMOS image sensor 110 is an example of an imaging element that converts an optical image of a subject into an electrical image signal. The concept of imaging element here encompasses CCD image sensors and other such opto-electric conversion elements in addition to the CMOS image sensor 110."
There is another patent application that describes a tiltable EVF and pop-up flash (on the drawing 132 is the pop-up flash):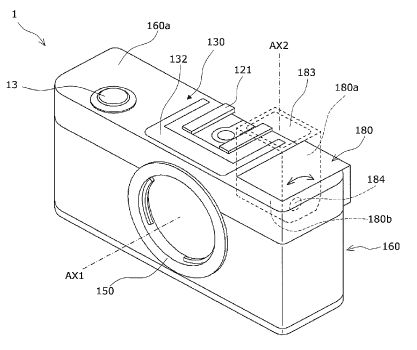 "The technology disclosed here is intended to reduce the size of a camera body.
The EVF 180 is able to selectively display both moving pictures and still pictures.
The EVF 180 is connected by a rotary shaft 184 so as to be rotatable with respect to the camera body 1. By rotating around the rotary shaft 184, the EVF 180 can assume a state other than the eye level position (first disposition)."
Disclaimer: patent applications are not necessary a sign of upcoming products.