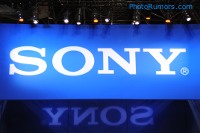 This is what Toru Katsumoto (Senior General Manager in Sony) had to say about the future Sony's camera development in an interview with Quesabesde:
"We are also developing new models in the Alpha range. This year we will introduce some new models of SLR."
He specifically confirmed that there is a room for new Alpha 200 and 300 series (Sony a290 already leaked). Mr. Katsumoto also said that HD video recording for DSLR is currently in development but he doesn't have a set release date. Sony will continue to manufacture cameras with both APS-C and full frame sensors and the plan is to integrate 3D in their future camera product line (they added digital cameras to their 3D end-to-end solution few months ago).
In another interview Mr. Katsumoto confirmed that a firmware update will be released soon that will allow AF with an Alpha adapter on a NEX camera. He again expressed Sony's commitment to a 3D future.
The new Sony NEX cameras are available for pre-orders in various lens/colors combinations @ Adorama & Amazon.