Update: I forgot that Canon also filed a patent for a touchscreen DSLR few months ago.
The first patent is about a touchscreen DSLR from Sony: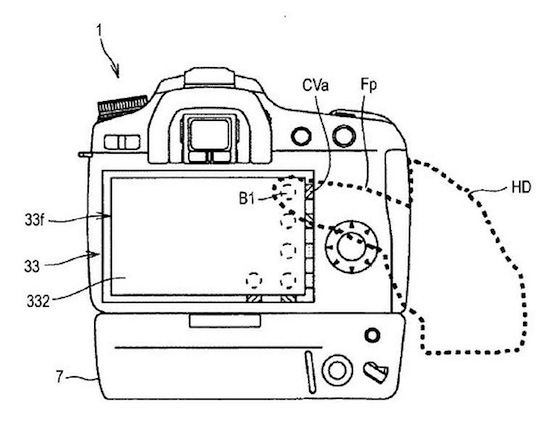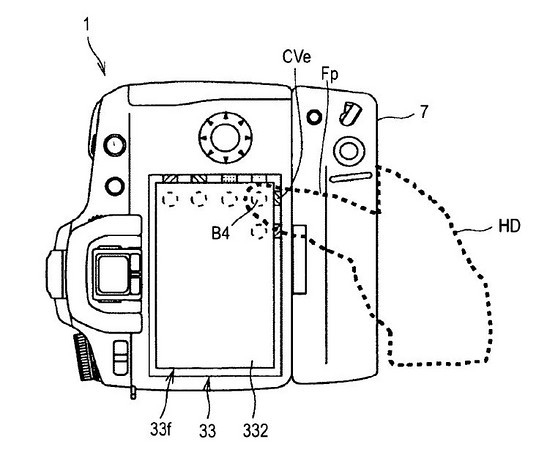 PhotographyBay has the whole story, here is a part of the patent application:
The touch panel 332 functions as a touched position detector that detects the touched position where the user touches the display screen 33f of the rear monitor 33, whereby a user's operation can be inputted.

The thus configured rear monitor 33, when the approaching eye sensor 15 detects that an eye of the user has approached, is shut off to prevent glare produced by the display screen 33f and reduce electric consumption thereof. In the touch panel 332, however, some touch buttons (icons B1 to B5 in FIGS. 6A and 6B) remains active (turned on) while the other touch buttons (tracking AF frames Bp in FIGS. 6A and 6B) are turned off, as will be described later. – US Patent Appl. No. 2010/0134676
The second patent is for a camera voice recognition from Canon which is probably targeted at the p&s market.