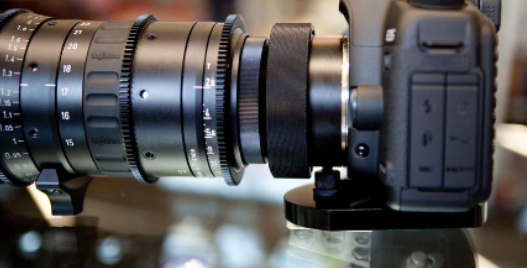 With the growing interest of filmmakers for DSLR based equipment, Zunow announced a new adapter that will allow you to use a Canon camera with PL (Arri) mount lenses. The company is planing to create also adapters for Zeiss, Red and Leica in the future. Some more details from the manufacturer:
"The Zunow PL-Mount supports lenses with a maximum mount length of 24mm. This because of the optical glass inside the PL-Mount. We are currently compiling a list of Cinematic lenses which can be accommodated by the Zunow PL-Mount without any problem. At the moment we can publish the following manufacturers:

Cooke:

•50mm Panchro
•75mm Panchro
•100mm Panchro
•S4/i 12mm
•S4/i 21mm
•S4/i 32mm
•S4/i 35mm
•S4/i 65mm
•S4/i 75mm
•S4/i 100mm
•S4/i 135mm
•S4/i 150mm
•S4/i 180mm

Angenieux:

•Optimo 15-40
•Optimo 28-76
•Optimo 17-80

At later stage we will be adding other manufacturers like Zeiss, Red and Leica to this list as well. This information will be published on our website as soon as this data will become available. Therefore, please check our website on a regular basis.

The Zunow PL-Mount works best with the Canon EOS 5D Mark II, since this camera has a full frame sensor. The optical glass will give you a perfect 35mm circle of light. The Canon EOS 7D can be used as well, however, will crop your image due to the smaller CMOS sensor.

The Zunow PL-Mount comes standard with a V-lock support plate. This will support your PL Mount with a heavy cinematic lens attached. Thanks to the V-lock system you can mount your DSLR onto every quick release tripod adapter.

Availability (at our worldwide dealers) will be limited, due to the recent introduction and a strong demand. The first production batch has been sold out completely and will be delivered around October 20th. After this date orders will be delivered on a "first come first serve" basis. Please contact our dealers for price and availability."