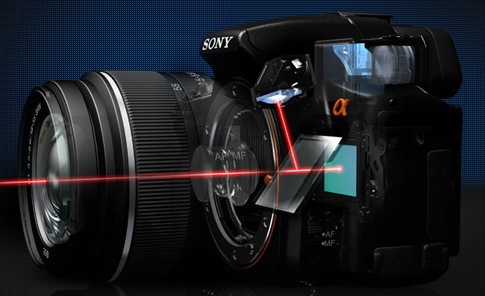 During a presentation is Zaragoza Spain, Sony representatives confirmed that all future Sony Alpha cameras will have translucent mirror technology (see also pellicle mirror).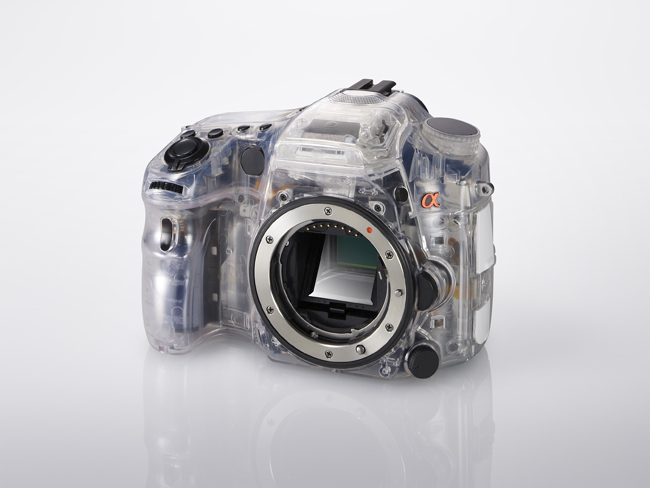 The next upcoming model with translucent mirror from Sony will be the a77 that is expected to be released in late summer. The camera is rumored to have a new 24MP Exmor APS HD CMOS sensors, full HD video (AVCHD) with continuous AF, magnesium alloy body, new EVF and very high ISO capabilities. The a77 is also expected to be very aggressively priced. Here are some detailed a77 specs from Engadget China:
BIONZ image processor
AF fine-tuning capabilities
1080p/30fps, 720p/60fps and 720p/30fps HD video
high ISO of 100,000
will support CF, SD and Memory Stick memory cards
1,000 pictures per single battery charge
price between 900-1200 USD
Recently Nikon and Olympus have filed patents for similar translucent mirror implementation. I personally believe that Sony is taking a huge risk with this translucent mirror technology - Canon tried that back in the 1960s and abandon it:
"However the novel design has its flaws, the obvious ones being loss of light, which after all is not very significant; one third of a stop loss in the exposure, that amount being redirected to the finder, which is two thirds of a stop dimmer compared to using a fully reflecting mirror. A more serious problem proved to be that the image forming light rays has to pass through the stationary pellicle mirror. Over the time, the mirror surfaces become soiled; it scatters the rays and degrades the recorded image. The finder does not go black, but at small apertures, the eye has no time to adjust to the dark finder."