The first camera concept is developed by Lucas Ainsworth and is called Capture 180 – it takes a 180° hemispheric photograph and allows the user to view an image beyond the dimensions of a standard image. By moving the large LCD display on the back, you can see different portions of a previously taken picture:
The second concept, designed by Han In Kyung, is for a floating dual lens camera called "Underabove" that can take images simultaneously above and under water. The LCD screen combines the images taken from above and under water: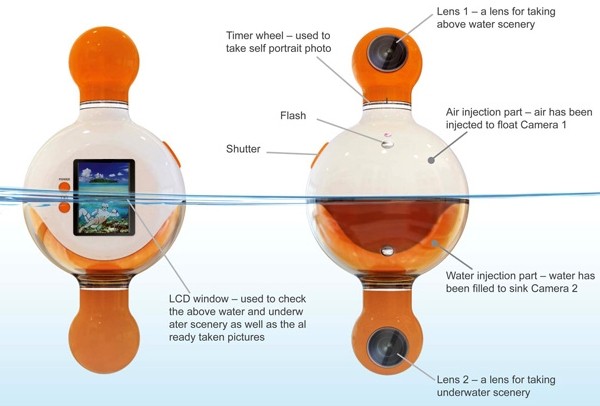 Next is a cardboard pinhole camera by Yoo Geun-hyuk & Yoon Bo-jung:
The last camera is actually real and will be available soon. According to the product website, the Poco Pro will be:
"The world's thinnest, full 1080P high definition pocket video camcorder, is also the world's smallest 14 Mega Pixel compact digital still camera, and the same size as a credit card."
Via Engadget.