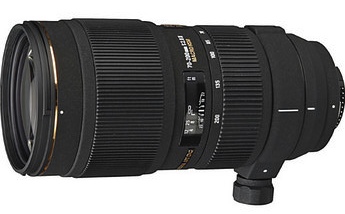 Sigma officially confirmed to Froknowsphoto that the price of the Sigma 70-200mm f/2.8 II EX DG APO Macro HSM AF lens was increased from to $799 to $949:
"The price increase on the 70-200mm F2.8 EX DG Macro HSM II was due to an increase in manufacturing costs and the current poor exchange rate. However, please note that the price of the OS version was decreased based on the anticipated high sales volume and in order to remain competitive in this category. That being said, the difference in price between the two versions is now only $450.00 where in the past it was nearly $800.00."
If you were planning on buying this lens, Amazon still has 6 left in stock at $749.