I updated this post with several new Fuji X100 accessories:
Since I got my Fuji X100 two weeks ago, I spent some time online looking for accessories. First, the official accessories from Fujifilm: leather case LC-X100, lens hood + adapter ring LH-X100, adapter ring only AR-X100, flash EF-20 and flash EF-42:

Here is what else you can get:
Soft release
Similar to a Leica M rangefinder, the release button of the Fuji X100 is pretty low and an optional soft release could be helpful. Various options are available on eBay, or you can just get this one from Adorama for $2.49. Here are three different soft releases on the Fuji X100 – I personally prefer the first one: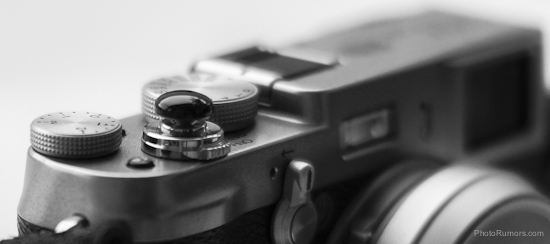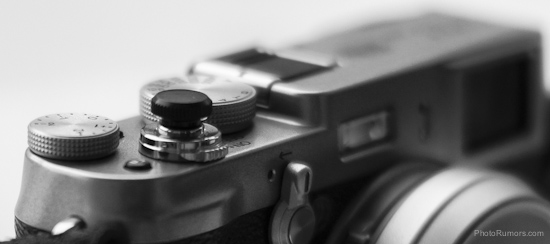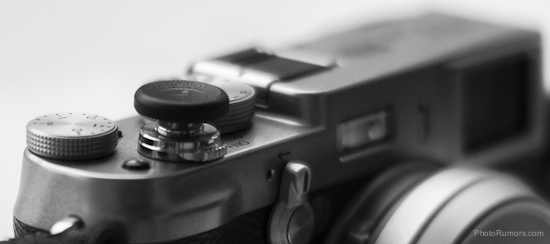 LCD screen protector
Fuji X100 has a 2.8″ LCD monitor and there are various screen protectors available for that size. I picked the AC-Maxx brand because they are actually made out of hard plastic instead of just protection film: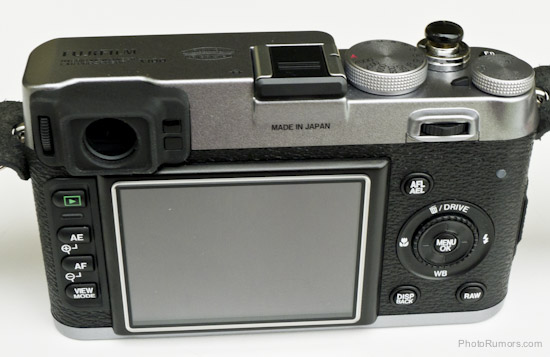 Hot shoe cover
This accessory is not so important, but just to let you know that a Nikon BS-1 replacement hot-shoe cover fits perfectly on the Fuji X100: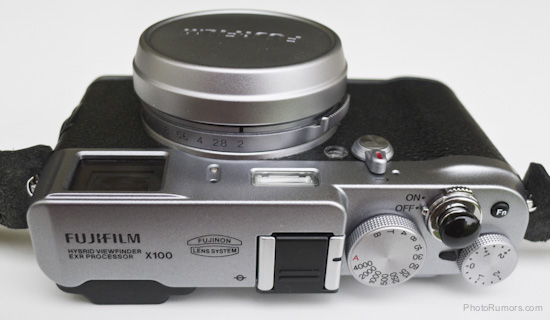 Camera strap
The hooks on the Fuji X100 are identical to the Leica M and basically any Leica strap will work perfectly on the X100. Worth looking into are also the Luigi, Gordy and Domke camera straps. Pictured below is a strap from Artisan & Artist: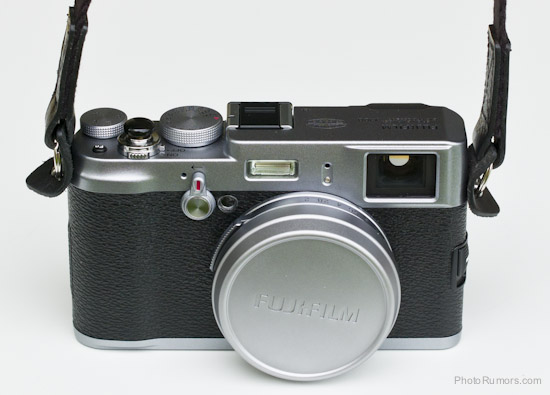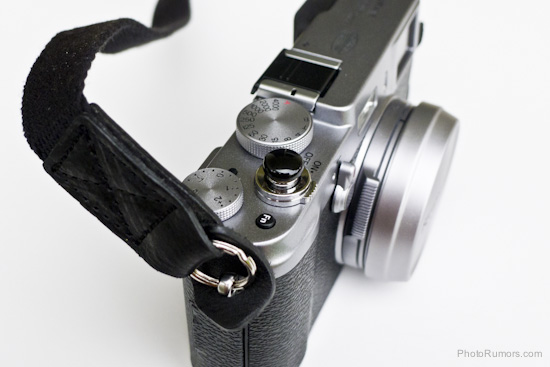 Battery
Can you tell the difference between those two batteries? The first one costs $49.99 and the second costs $6.80 on eBay. I have used the cheap battery for few days now and so far I have not seen any difference in performance. You can even get a car charger for NP-95 batteries.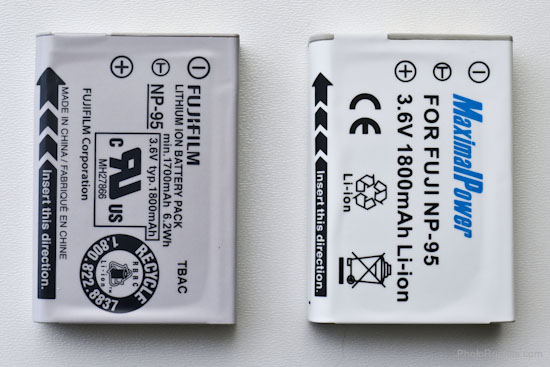 ThumbsUp
Adding a ThumbsUp to the Fuji X100 will definitely improve the ergonomics of the camera since your thumb can accidentally press some of the buttons located on the back. The current TU-CSEP-2 model is a little bit loose on the X100, but it sill can be used (see also this related video):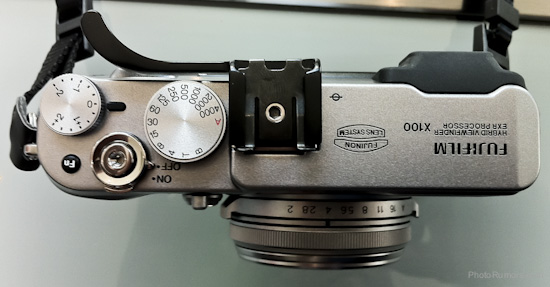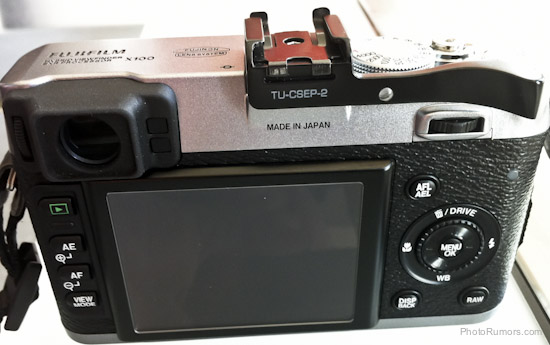 Update: Matchtechnical released Thumbs Up EP-5S for the Fuji X100 camera: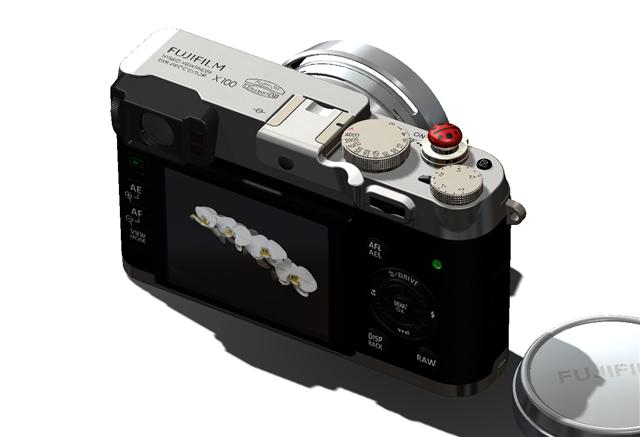 Shutter cable
The Fuji X100 has an old fashioned threaded shutter button and any standard cable release will work just fine. Many options are available on eBay, Amazon, Adorama and B&H.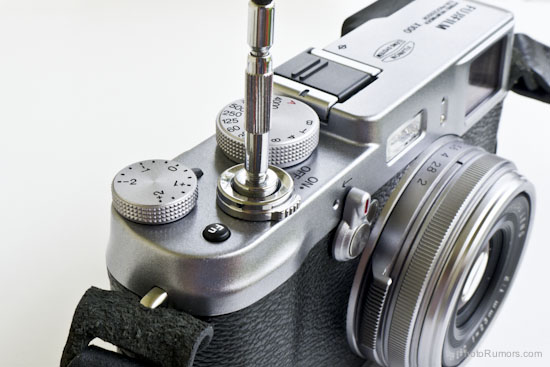 Filter adapter & hood
The original Fujifilm filter adapter and lens hood set has been back-ordered since the announcment. If you cannot wait, there are some options on eBay. Pictured below is a 52mm filter adapter & hood: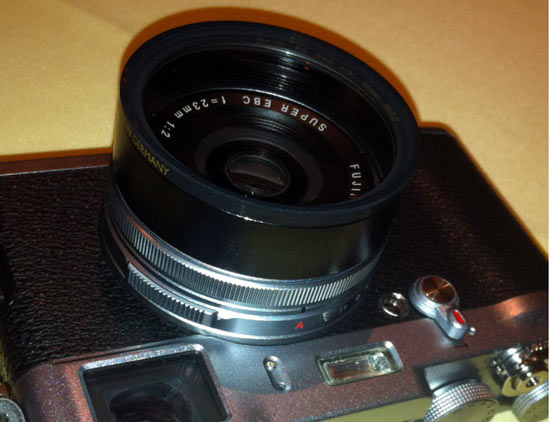 Here is another lens hood alternative from eBay (you will also need a female to female coupling ring):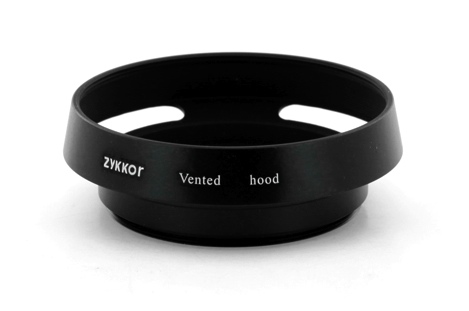 If you are located in Japan, check also this 49mm female to female adapter ring for the Fuji X100: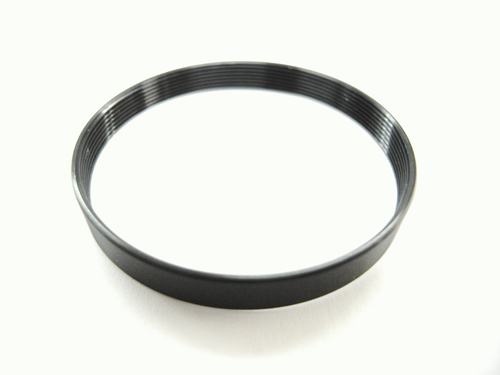 Another lens hood alternative is the JJC LH-JX100 (available on eBay) that looks exactly as the original one from Fuji.
Next is the original Fujifilm lens hood adepter with a 49-46mm step down ring and a 46mm dome hood from JapanExposures, which is supposed to be used with the Panasonic 20mm f/1.7 pancake lens ( it can be screwed to the lens hood the normal way or from inside of the hood to reduce the "depth" of the lens if you prefer). The setup does not cause any vignetting (thanks Jason):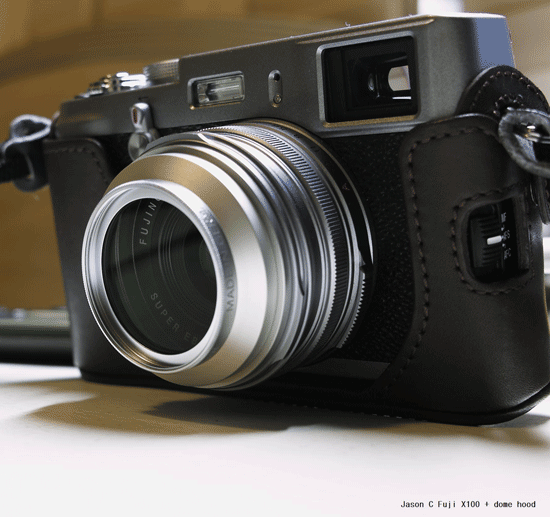 You can create also your own filter adapter for the Fuji X100 by stacking two 49mm filters. You have to remove the glass of the first (bottom) filter because the lens slightly extends and will need the extra space: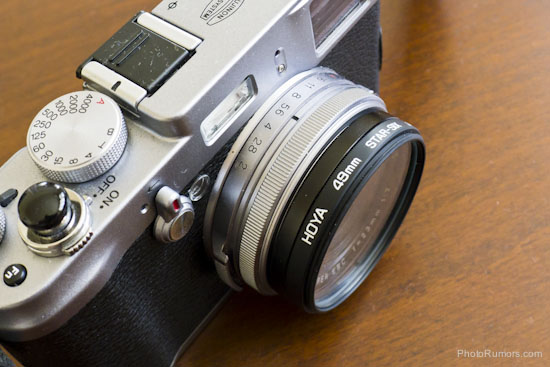 I recently discovered this Fuji X100 auto lens cap on Amazon: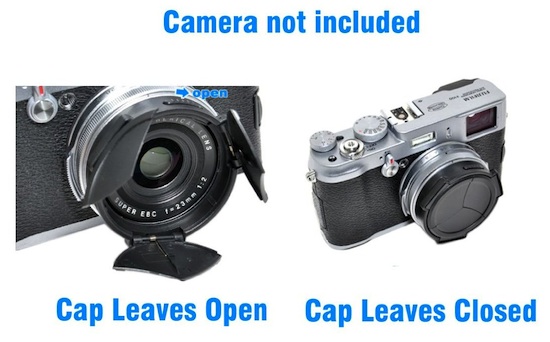 Filters
Digital post processing almost eliminates the need for filter, but if you want to play around or just want to protect your lens, the Fuji X100 will take any 49mm filter (you will need an adapter).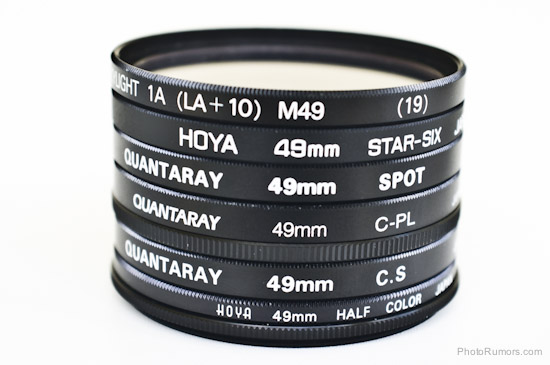 If you don't like the black colored filters, you can try the Chrome Brush filters from B+W (see how it looks on the Fuji X100):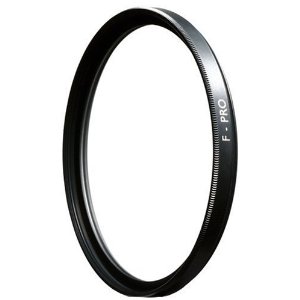 Third party Fuji X100 cases
Several eBay sellers offer alternative cases for the Fuji X100 and most of them a cheaper than the original:
Zhou Black Leather Half Case for Fuji X100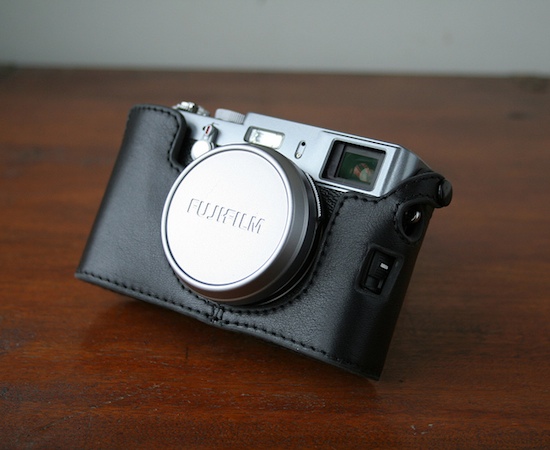 Next case one is from seller25812: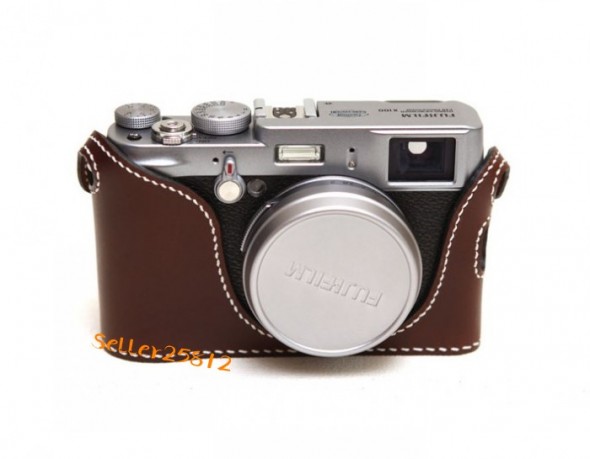 JnK. half-case for Fujifilm X100:

Camera skins
Check this website for custom made Fuji X100 camera skins: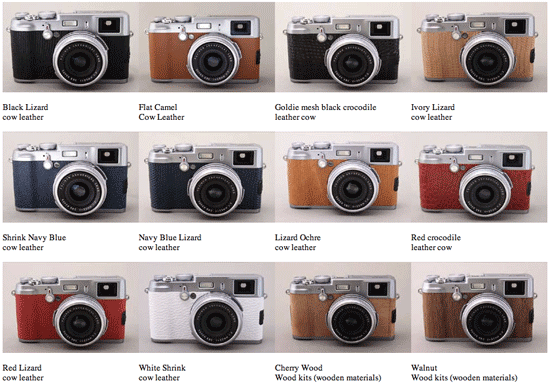 Fast SD memory card
Dpreview mentioned in the their detailed review that when shooting RAW, the X100 will need the fastest possible SD memory cards in order to get reasonable write speed. Currently, one of the fastest SD cards are the SanDisk Extreme Pro SDHC UHS-I series: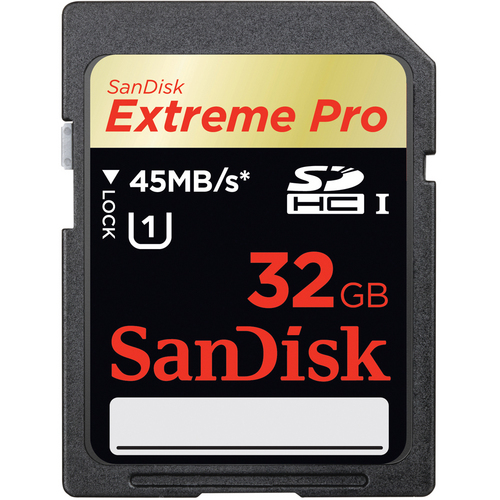 In general, eBay is a good source of alternative accessories for the FujiFilm X100 camera. If you came across some other interesting Fuji X100 accessories, please leave a comment to this post and I will add them to the list.