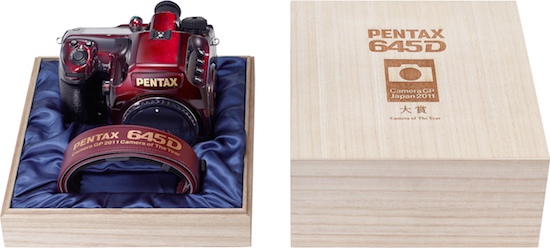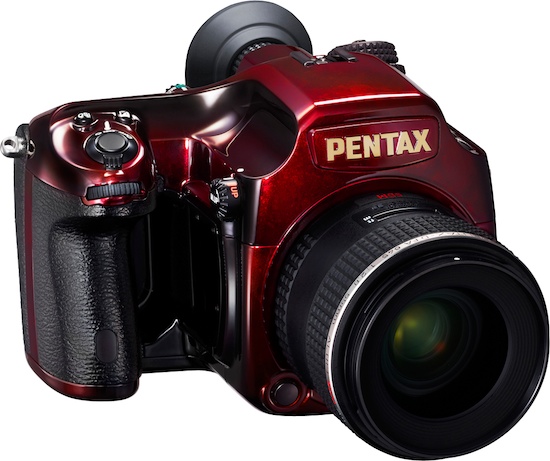 Update: the limited edition Pentax 645D is now official. Here are the official images and the press release:
GOLDEN, CO.  (July 13, 2011)…PENTAX Imaging Company has announced it will offer a limited edition 645D camera kit produced to celebrate the PENTAX 645D being named Camera Grand Prix Japan 2011 "Camera of the Year." This limited edition camera features an elegant, lacquer-finished body. The components of this unique kit that will be available on a very limited basis include:
• PENTAX 645D Japan camera body
• Leather Strap 645D Japan O-ST123
• Body Mount Cap 645D Japan
• Center-Spot-Matte Focusing Screen DS-80
• Specially designed paulownia-wood packaging
PENTAX is planning built-to-order production of this model with a minimum four month delivery period from the date each order is placed.
First announced in June 2010, the PENTAX 645D is a high-performance medium-format digital SLR camera combining super-high-resolution digital images with approximately 40 effective megapixels that offers exceptional reliability and superb operability. The camera was selected Camera GP Japan 2011 "Camera of the Year" for its array of original, outstanding features including a large CCD sensor, and a dependable, dust-proof, weather-resistant body that operates in temperatures as low as –10°C.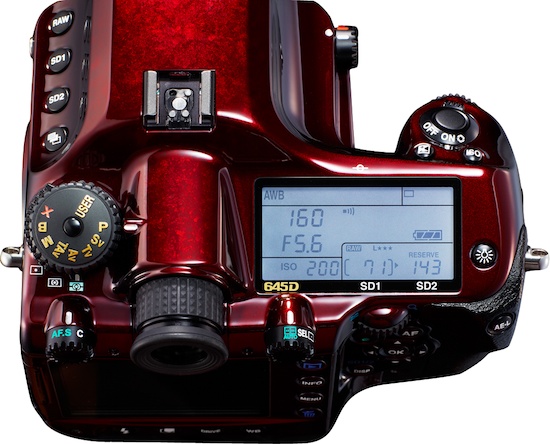 This is was the original post before the official announcement:
Pentax is about to release a new 645D red-lacquer limited edition camera: