"It brings autofocus capability to these lenses through a shifting image sensor. With its horizontal mirrored design it is equally easy to handle for left- and right-handers. A distinction between the Nikon & Canon camera lenses and the HCI makes the platform accessible to the user." (designers: Vuk Jakovljevic, Marko Doblanovic, Szilveszter Buzasi & Bernhard Ranner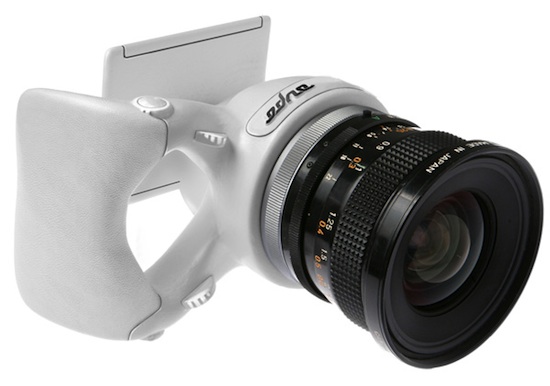 The Rotor 360 camera offers a new way of navigating through the menu:
"The column consists of several cylinders stacked on top of each other forming a set that in would fit into the camera. To access the features and menus, just drag the thumb on the cylinder are in order to rotate each function. Each cylinder would correspond to a line displayed on the screen." (designer: Charlie Nghiem)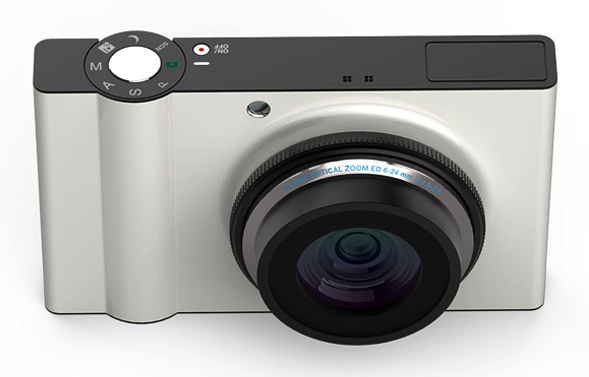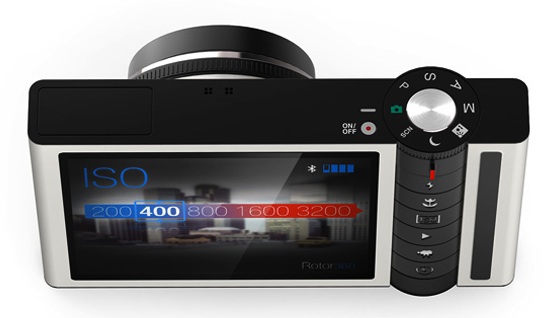 The Sling Shot camera guarantees your pictures will have unique face expressions (designers: Sung Young Um & Jung Eun Yim):
"There are no tactile buttons, just a simple on/off switch. The touchscreen lets you navigate the menus but for the most part, the experience is quintessential point & shoot. Questionably, the lens is surrounded by a blue LED meant to indicate when it's on but one can assume, the lens might pick up unwanted flare." (designer: Christos Ragias)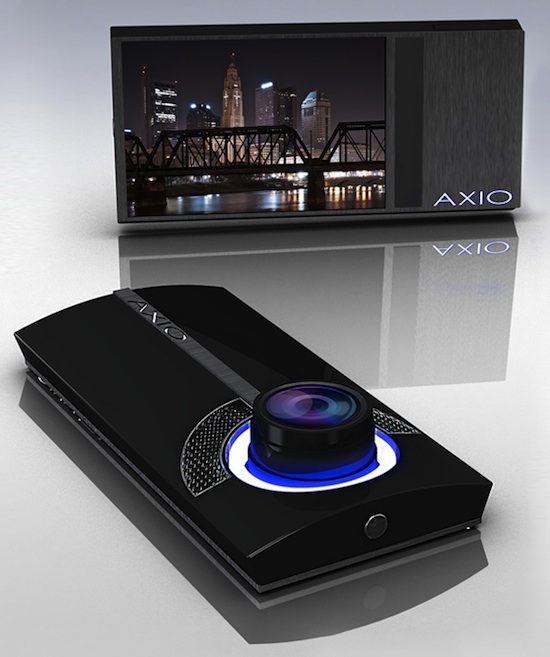 Another camera concept (designer: Mac Funamizu):
Butter-Fly camera concept (designer: Joh Minhoo)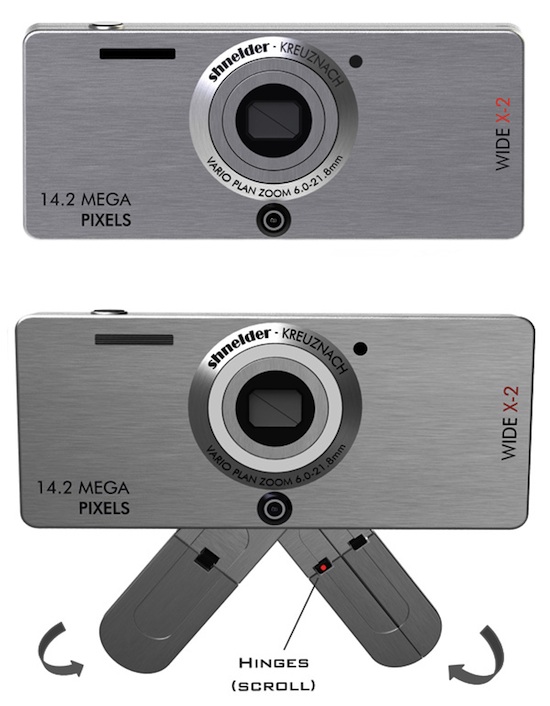 2Duo concept camera (designer: Ahlim Son):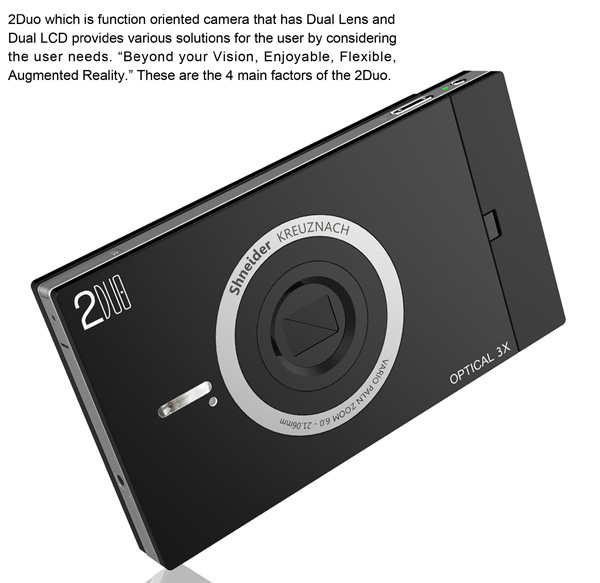 Micro Four Thirds camera concept with touch screen and an ergonomic handle (designer: Daniel Spönemann)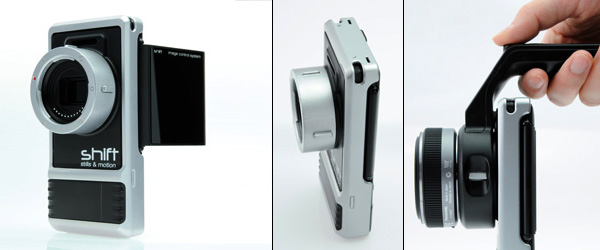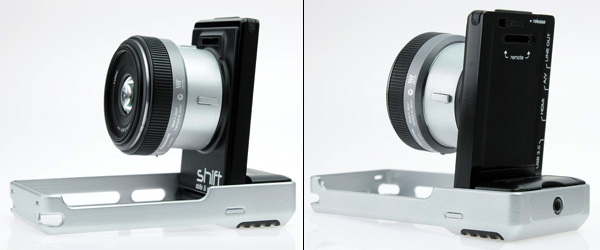 REC camera concept has a rotating display that shows what's being captured in the frame (designer: Dongyeon Kim):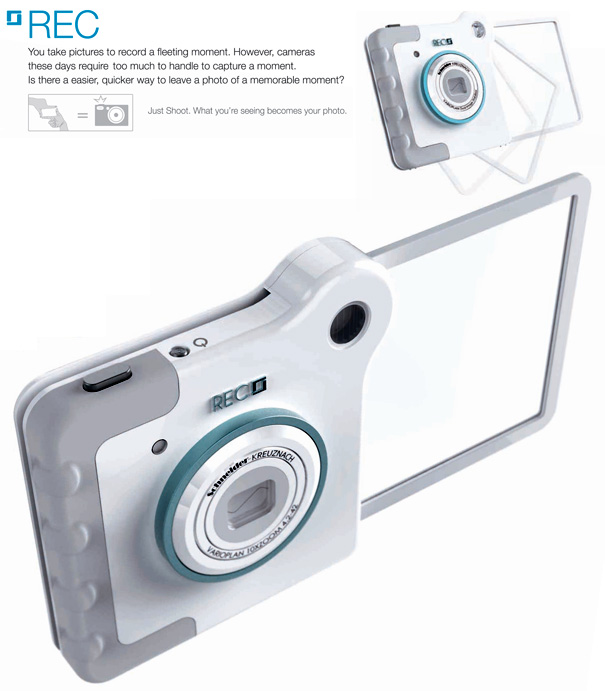 3D concept camera (designer: Michal Bonikowski from Mindsailors):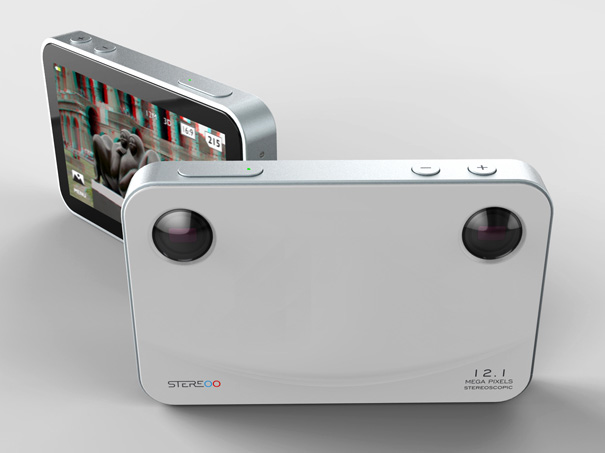 The next OnAir camcorder concept is made for live broadcasting and can record what's in front and behind the camera where the user's face shows up as a blurb on the main screen (designer: Jung Hoon Lee):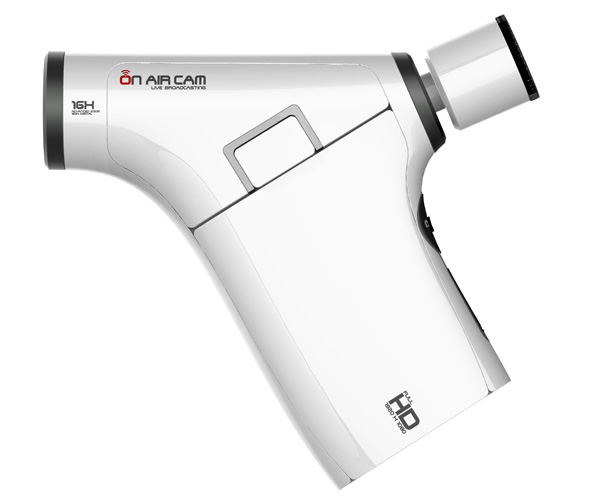 The UCIM camera concept takes USB memory sticks instead of memory cards (designer: Jung Eun Park):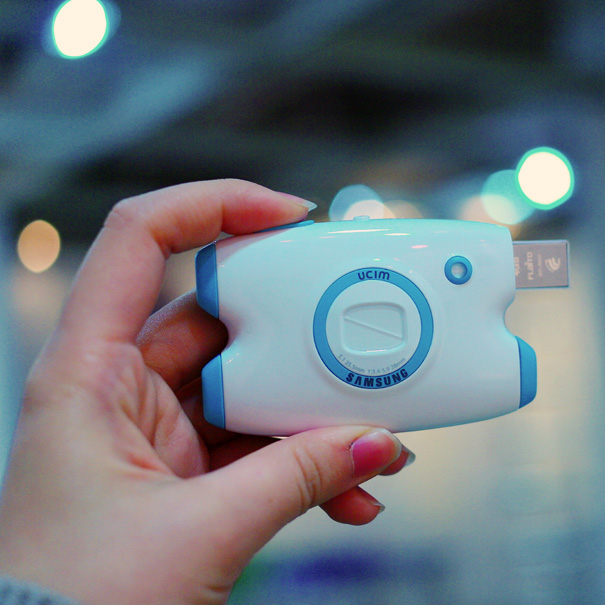 The SLOW concept turns your mobile phone into a camera that gives you control over three built-in lenses – fixed, macro and fisheye (designer: David McCourt):
To operate, slide the front face open and insert your mobile phone.
Turn the lens to select which lens effect you want.
The Slow Photography camera has three lenses; fixed focal length, macro and fisheye. Carefully compose your shot by looking through the viewfinder and push the shutter release to capture your shot.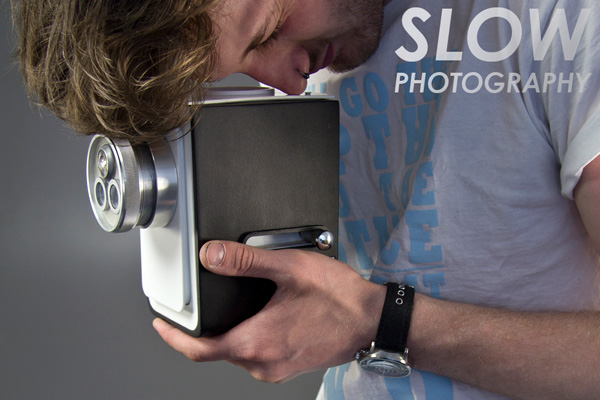 Via Yankodesign